Committed Coaches
Head Basketball Coaches Receive Recognition, Named Coaches of the Year
Hang on for a minute...we're trying to find some more stories you might like.
Behind every great team is a great coach, or coaches. Donny Ott and Blake Brown, head coaches for boys and girls basketball teams, were awarded for their hard work by being named Coaches of the Year by Leander ISD in February.
For 15 years, Brown has been a boys basketball coach at Cedar Park, but he has been coaching for a total of 28 years and has been surrounded by the sport for even longer. Brown said that the award shows a reflection of hard work and dedication from both the players and coaches.
"To me, an award like this is really more a reflection on everybody's efforts on our team," Brown said. "We had a really strong senior class this year that provided a great deal of leadership for us. We've got great assistant coaches, Coach Faulkner [and] Coach Rogers. This is a team effort and as the head coach I happen to get recognition, a lot of people put in a lot of work for that to happen."
According to Brown, getting to teach players and help them grow as individuals is what makes his job enjoyable.
"My favorite part is really seeing how the team evolves over the years [and] seeing how each individual grows over the years and matures," Brown said. "That's a lot of fun for me."
Throughout the entire district, coaches were nominated at the end of the basketball season in February by their peers to compete for the title. After the nominees were set, each member who was not nominated voted for a coach.
Ott has been coaching at Cedar Park for almost three years. He said that because of the high expectations set by each club and sport, each individual student shows great dedication that contributes to the overall feeling of success.
"The kids are amazing," Ott said. "I think that there is such a high expectation to be great at everything at Cedar Park. Whether it's the robotics team, whether it's the school newspaper, whether it's the drill team, whether it's the swim team, softball team, soccer – everything here has such a premium on being great that the kids tend to fall in line with that expectation. The kids are phenomenal. They work hard, they are respectable. We don't have any issues in our program that require any discipline principles at all."
About the Contributors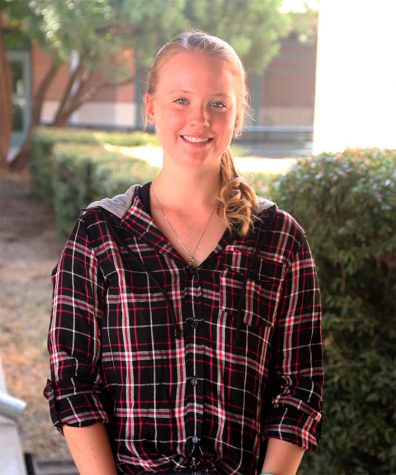 Morgan Kasel, Reporter
Morgan Kasel is a junior and this is her second year on the Wolfpack staff. The majority of her free time outside of school is spent playing soccer, reading, or watching her favorite professional team, Atlético Madrid. She loves writing about people's experiences in life, as well as creative short stories for fun. Although she doesn't know which college she wants to go to, she plans on studying journalism and creative writing, while traveling and playing soccer. She grew up in Colorado and moved to Texas before the start of sixth grade.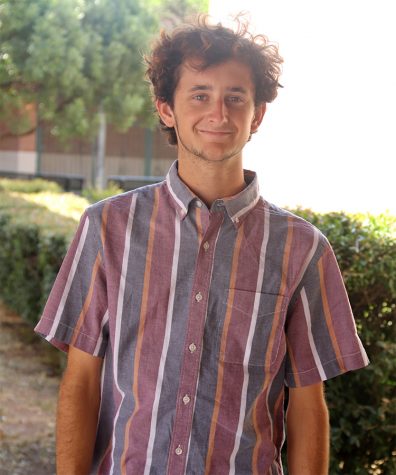 Noah Hedges, Reporter
Noah Hedges is a senior. This is his second year on the Wolfpack Staff. He's in the drumline here at Cedar Park, along with being the kid who plays the drum solo at half-time during football games. He enjoys writing about music and sports. Noah wants to march drum corps in the future and study Music Composition at the University of North Texas. Following college, he wants to teach and arrange music for High School Bands and Drum Corps.