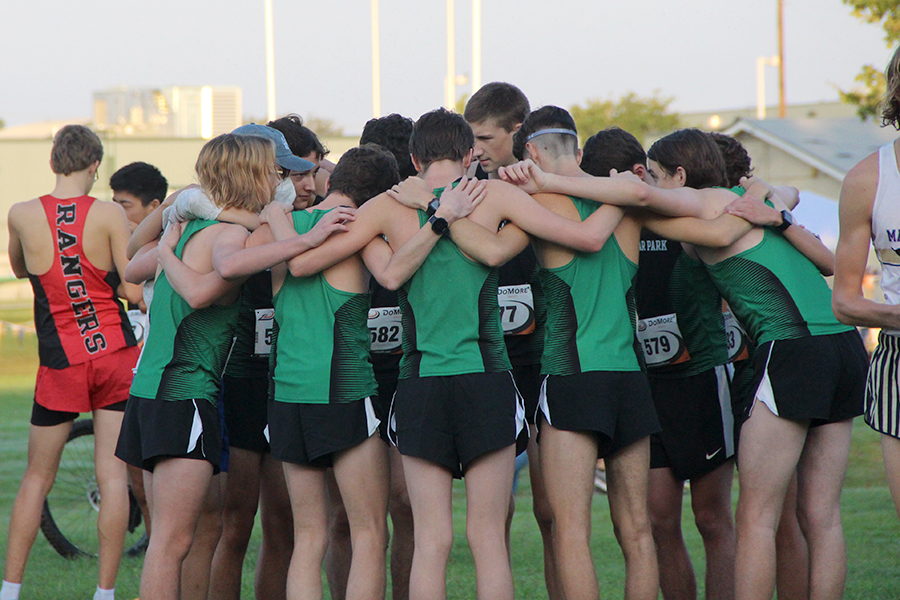 Cross Country
Is it possible to outrun a virus? Probably not, but that won't stop the cross country team this season. Senior Garrett Gray is still ready as ever to take on cross country.
"The season has been going as well as it can with the current circumstances," Gray said. "We have had to take precautions by wearing masks and such, but the team is still determined to run."
Looking at the season so far, Gray feels that there are only positives with the way the team is working and how much effort they have been putting into the season.
"It's always a positive to get to be with the team," Gray said. "We all try to push each other to go faster. COVID-19 aside, nothing notable comes to mind about negatives."
Right now the team is doing all that they can to prepare for districts this Friday. While things will definitely look different this year and the ever looming threat of a COVID canceled championship season is always on the horizon, Gray still looks to the future with hope and excitement for what is to come.
"There will most likely be some precautions by everyone to try and mitigate any spread [of COVID]," Gray said. "[As of] right now districts are still a go. All we can hope is that it stays that way."
Though cross country's summer training was a lot different than what they are used to, sophomore Bella Parker feels that the team is on track for doing great at districts.
"I think the team is definitely ready for districts," Parker said. "We have been very strategic about training and meet placement and we have been working really hard to push each other in practice."
Not only does Parker expect great results from the upcoming championship meet, but she also looks to the regional meet. Even though only two teams will be able to advance this year instead of three, Parker is sure that there is a big chance for success.
"We have a lot of talented and hard working runners," Parker said. "I think that we will race hard and have a great chance of advancing to region."