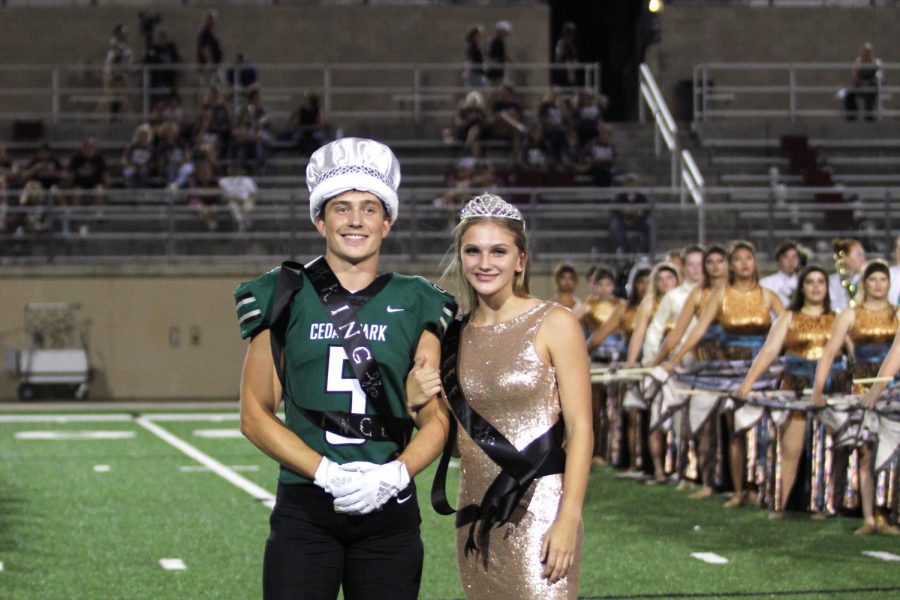 photo by Amelia Tapia
Tonight seniors Majeston Haverda and Grayson Moore were named homecoming king and queen.
Both Haverda and Moore said they were grateful for the opportunity their fellow peers granted them.
"It's been really fun, it's an honor, I just appreciate everyone who voted for me and made this happen," Haverda said.
Duke and Duchesses:
Freshman Duke: Carson Foster
Freshman Duchess: Kate Newman
Sophomore Duke: Ralan Barr
Sophomore Duchess: Sienna Wechsler
Junior Duke: Trea Verver
Junior Duchess: Kristen Hines
King and Queen Nominees:
Senior Prince: Majeston Haverda
Senior Princess: Grayson Moore
Senior Prince: Ryan Sawicki
Senior Princess: Elissa Craton
Senior Prince: Kyle Redfern
Senior Princess: Ofer Turjeman