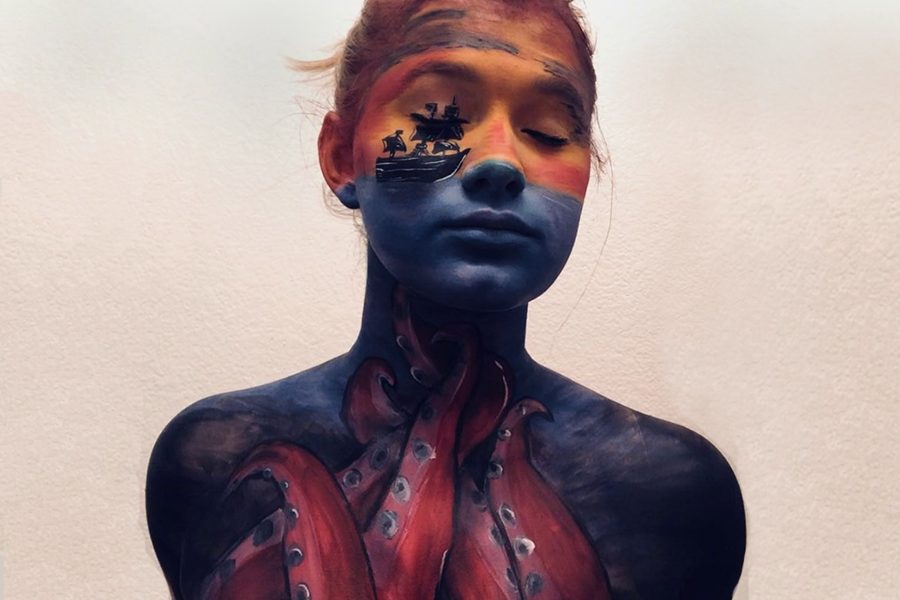 Ayden Rails
From creepy clowns to an entire scene of an ocean, junior Ayden Rails finds her creative outlet in face and body paint.
"I enjoy how relaxing it is and how everything is unique and [is] art just on a more uncommon canvas," Rails said." It's also very relaxing because it's a few hours by myself that I just get to open some paints, watch Netflix and create something unique."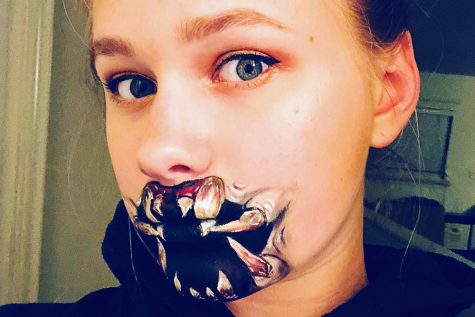 After messing with some Halloween makeup on a whim early last year, Rails discovered her interest and creative talent for the unique form of art and while it may only be a hobby, Rails plans to improve her skills to get her talent to the highest level possible.

"I like fantasy because reality is boring and it's fun to see what [my] creativity can come up with," Rails said. "[I like] surrealism just because it requires a lot of skill that is admirable when I look at other people's art."
Rails said that she finds inspiration for her looks through media like movies and books or she comes up with a simple idea and begins to look at similar pictures and pieces of art help build on it.
You can find her work on her Instagram: @Whalesface