After Much Anticipation, Homecoming Weekend is Here
Perry Jamail, Reporter
With new additions and improvements, student council is preparing for the 20th anniversary homecoming weekend. The annual homecoming football game and dance have been an ongoing tradition for the school ...
September 15, 2017 • No Comments
Katelyn Gaus, Photographer
2017 Homecoming Court Senior Princesses: Alena Kellerman-Pitts, Kilee West, Ashwini Baht, Jessica Mick and Erika Anglin. Senior Princes: Mak Sexton, Bradly Lovell, Ishav Shukla, Vince Le and Karol Wojtyla....
September 13, 2017 • No Comments
Deana Trautz, Reporter
Though teachers are notified prior to most drills, Nurse Tara Frost must be prepared for anything that could happen. Whether it may be a bee sting or diabetic shock, she comes ready with a prepacked wa...
September 12, 2017 • No Comments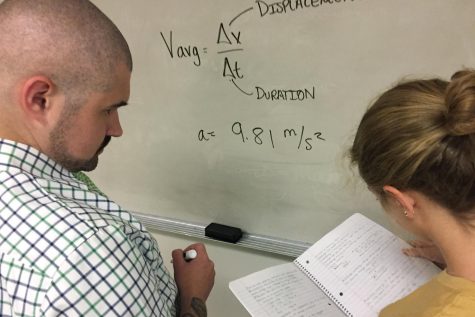 Deana Trautz, Reporter
Four classrooms sit in the back of the science building in a plain and white tiled hallway. In one of them is a Game of Thrones loving biology teacher that makes the time for...
September 20, 2017 • 1 Comment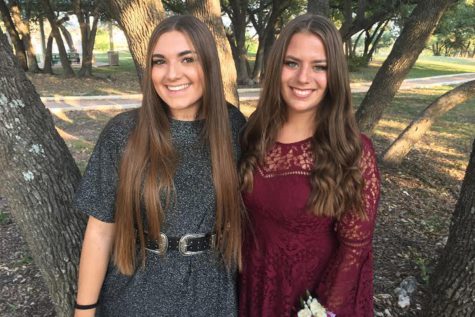 September 19, 2017
Homecoming: An American tradition full of mums, dancing, football and a lot of school spirit. At Ceda...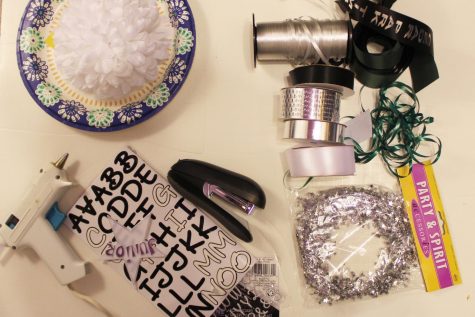 September 15, 2017
Green, black and sparkly ribbons spread across the kitchen table. Bells jingling and glue gun burns. Fo...
Celebrating Cedar Park's Twentieth Year Open
September 12, 2017
It's Cedar Park's 20th birthday. And everyone is invited. When the doors opened for the first time bac...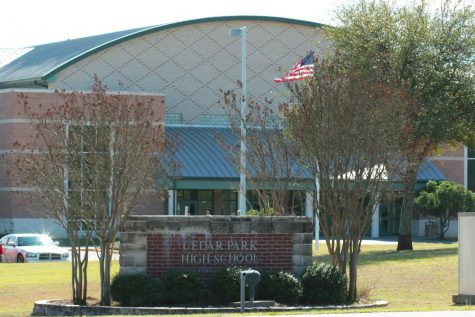 A Last Message From The Senior Class
June 2, 2017
In these last few days of high school, seniors are looking back on their time here. Some with joy, some ...
Political Orientation: Does It Matter?
May 24, 2017
Political Orientation: Does It Matter? Never ask...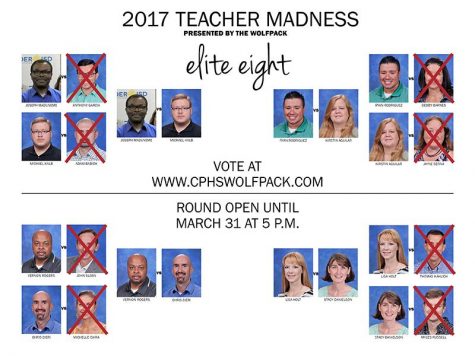 Teacher Madness Elite Eight – Voting open until March 31 at 5 p.m.
March 30, 2017
Here are your Elite Eight! ...
Cancer: I Think About Family and Reunion
January 17, 2017
Cancer-Noun; any evil condition or thing that spreads...
January 11, 2017
Hi, my name is Jordy Peterson, and I used to be a s...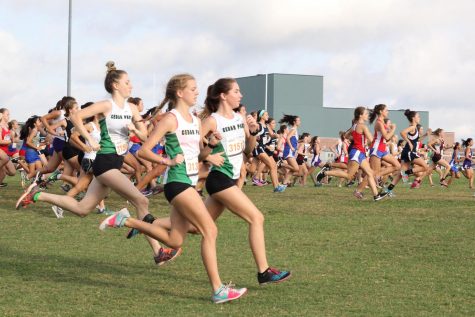 Sydney Miner, Reporter
From practicing every day except Sunday, getting together for team dinners once a week and dedicating two to four hours a day running, the girls cross country team works ...
September 22, 2017 • No Comments
T-Wolves Look to Take Second Win of the Season
September 15, 2017
The Cedar Park Timberwolves will continue their season against Bastrop tonight ...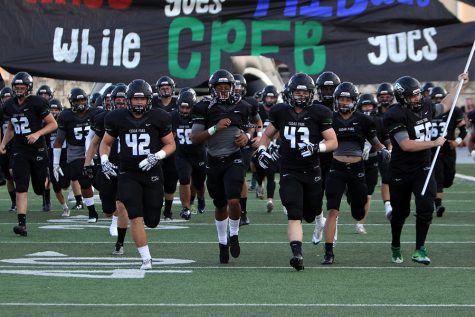 After Loss, CPFB Looks to Beat Vandy
September 8, 2017
The Timberwolves look to come back tonight at 7:30 p.m. against Vandegrift, i...