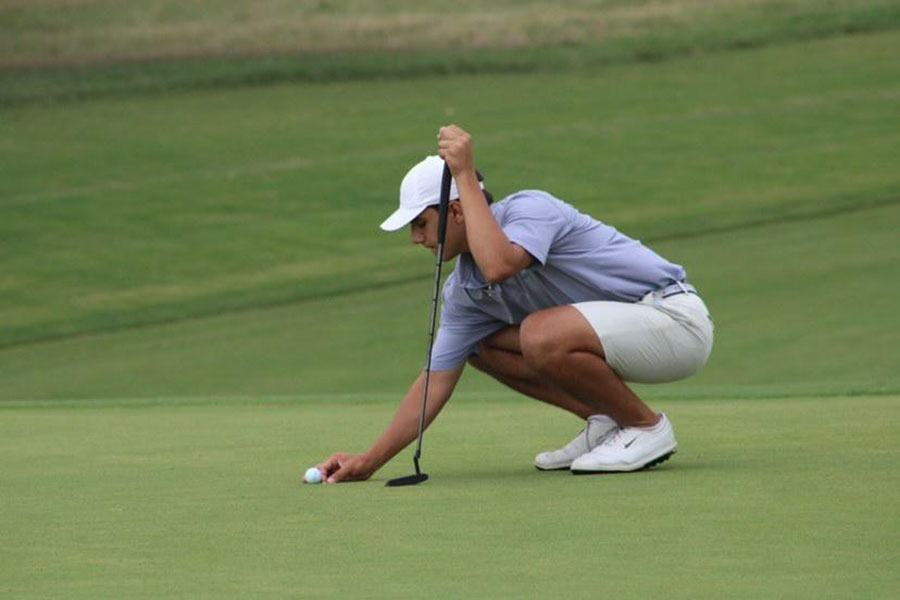 Golf
With fall in full swing, so starts golf season. With an abrupt end to their championship season last year, seniors Dylan Sullivan and Marley Schaefer are eager to get back to golf and prepare for next spring's championship season despite obstacles.
Some would think that golf would have the least problems COVID wise, considering that it is a sport in which social distancing is not hard. However, those in golf have many challenges already whether it be the end of the season getting canceled last school year or the fact that practice has been difficult to schedule.
"COVID has definitely affected us, especially at the end of last season [because] our championship season got cancelled all together, which was pretty big because we were supposed to do well in state last year," Sullivan said. "It has also affected us in that most of us haven't had a place to practice since last March. Because Twin Creeks hasn't yet decided when they'll let us back, some of us are stuck trying to find any means of practice we can."
Sophomore Ethan Petcosky feels the same in that the virus has definitely presented some bumps in the road, but still has confidence for a great season.
"COVID definitely took a toll on how our team has been playing because we can't practice as much," Petcosky said. "But when we get to a more routine practice, we will be going strong."
Despite the inability to have team practice, individuals on the team still manage to fit in some time to practice and improve.
"Golf is a daily individual sport, so we normally practice by ourselves when we don't have team practice," Schaefer said. "My personal individual practice is going well and I'm feeling prepared for our season, but it is challenging fitting it in my schedule because I have a job after school."
Despite the setback of the ongoing pandemic and not knowing where everybody is skill-wise, Sullivan still is looking forward to the improvements to come.
"I'm looking forward to hopefully getting back to where we all were last year and then improving beyond that," Sullivan said. "I'm looking forward to all of us improving individually, which will result in us challenging each other to also improve as a team."