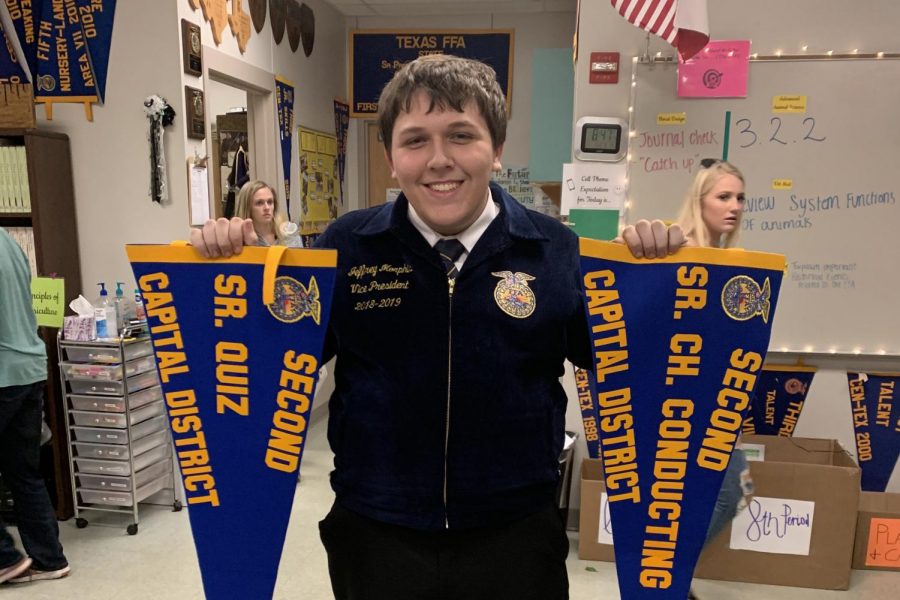 Photo courtesy of Jeffrey Morphis
Jeffrey Morphis (11)
What were some of your best moments this year?
Getting elected as the vice president of the Capital FFA District, breeding a litter of pigs [and] traveling the state of Texas competing in entomology contests.
What was something that you disliked about 2018?

Seeing my best friend graduate and move to Lubbock.
What will you remember from this year?
Watching a state FFA officer that I really looked up to give his retiring address.
What mistakes did you make and how did you solve them?
Getting seven farm animals at once was a mistake. As much as I love them, it's really hard to take care of all of them while being an officer in two clubs, a district FFA officer, a junior leader for two stock shows and a student with a job.
What do you want from 2019?
[I want] more of a challenging year, but also a more relaxing year.