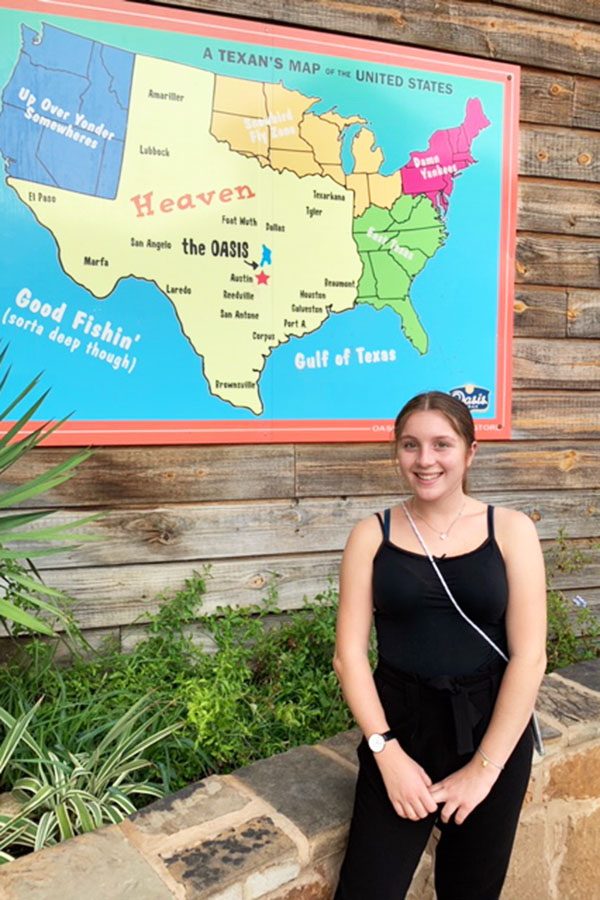 Photo courtesy of Nele Stoetzer
Nele Stoetzner
On August 8, as junior Nele Stoetzner stepped out of the Austin airport and straight into the Texas heat, she began her first day of what would be an entire year full of new experiences in an unfamiliar country.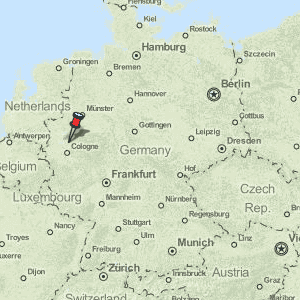 Stoetzner grew up in Langenfeld, a town located in West Germany between Düsseldorf and Cologne. She said that although she has visited New York and Florida before, there were still a few things that she found surprising when she arrived in Texas.
"Everyone [was] super friendly," Stoetzner said. "And when I [came] out of the airport, everything was so big."
Through the Classic Exchange Program, Stoetzner is able to spend a year in the U.S, passing time with a host family and the friends she makes in school, as well as tasting different foods and visiting new places. She said that she has wanted to do the exchange program ever since she heard about it from a neighbor in Germany.
"When I was younger, it was always my dream to live one day in the U.S," Stoetzner said. "My neighbor [spent] one year in Australia and she told me a lot about [the exchange program]. I wanted to do an exchange to the U.S for the experience and to improve my English [and] to meet new people."
The first day of school can be overwhelming, especially being new and from a completely different country However, Stoetzner said that her high school experience so far has been pleasant.
"Everyone is super friendly," Stoetzner said. "If you don't understand something, everyone tries to explain it in a different way."
Stoetzner said that her school in Germany does not offer very many classes outside of the core subjects. She said that she has always been interested in photography and now has the chance to learn in the U.S.
"I really like [the class]," Stoetzner said. "It's super interesting. I think every lesson I learn something new and it helps me. I really like the teacher and the people."