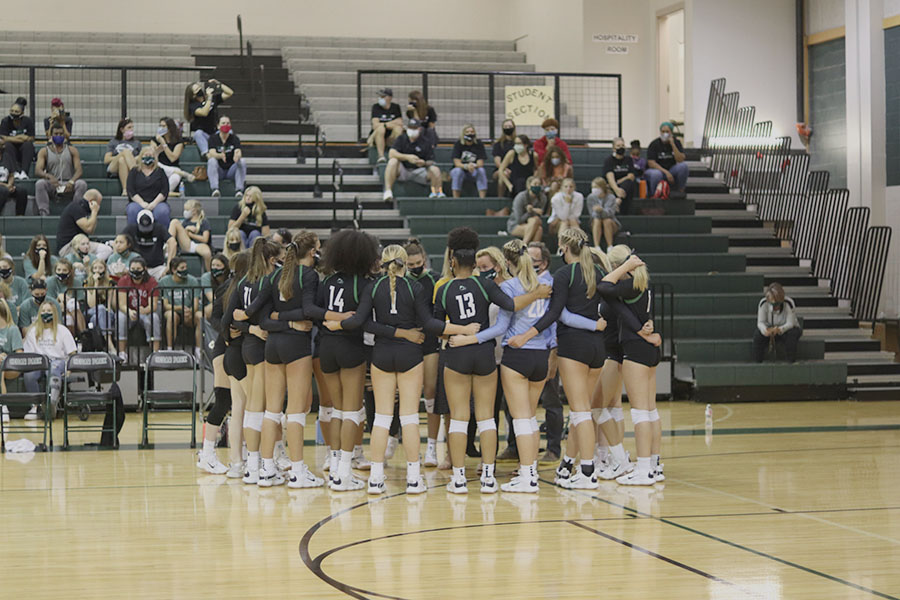 Volleyball
Although the volleyball season was bumped back a few weeks, they are all set to take on their opponents. They won't let the spikes in COVID-19 cases get in the way of this year's season.
Sophomore and JV member Sadie White along with Junior and varsity member Evka Bates are excited about getting a season, but aren't exactly happy with some of the new protocols they have to follow. For example, having to wear masks while actively playing on the court or not being able to have team activities.
"[COVID-19] kind of puts a damper on team stuff and such," White said . "There are no sleepovers or hangouts or team dinners and having to wear masks while playing I feel can sometimes affect our playing during practice."
Regardless of these let downs, the varsity volleyball team is doing great on the court, being undefeated as of yet and planning to keep it that way.
"There are only positives this season," Bates said. "We are 9-0 in district so far and plan to go undefeated the rest of district season and all the way into postseason."
Bates mentions that it is best to appreciate the moment because with current situations one never knows if a game or practice will be your last.
"I'm just looking forward to the next practice and the next game because it can all be taken away in a snap of a finger," Bates said.