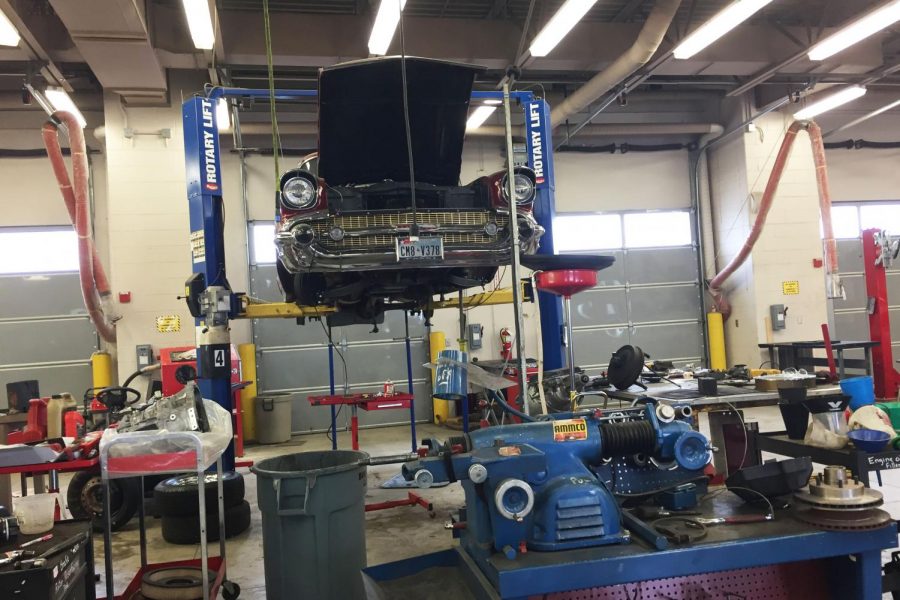 Photo courtesy of Elizabeth Waits
Elizabeth Waits
Senior Elizabeth Waits said that she has always been interested in cars and decided to attend Rouse High School this year in order to be a part of the Auto tech class, where she has the opportunity to pursue her passion.
"It's something that I've always wanted to do as a small kid," Waits said. "Just going to work on cars, build stuff. [And] working on a Bell Air is pretty cool."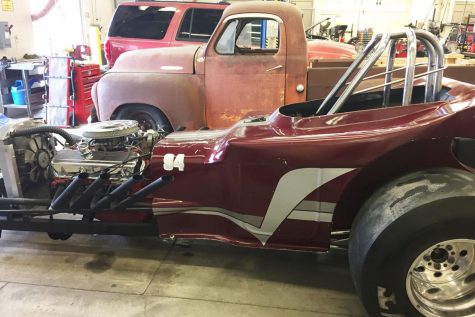 Waits attends Rouse on A days, where for two periods she learns the different skills needed to build and fix a car, as well as certain group skills. Waits said that when she first learned about the sub-campus program, she was curious and soon learned that both of the schools were quite unique.
"One school is completely different from the other," Waits said. "It feels like there are completely different people [at] one place [compared to] the other."
During the first period of the class, students are taught different terms and skills through book work. After that, the class is split into teams of four or five students each in order to begin the hands on experience: working on actual cars, some belonging to teachers at the school.
With multiple options to choose from for sub-campusing, the idea of a more hands-on class can be exciting. However, Waits cautioned against choosing classes for the wrong reason.
"
It's worth it. But if you are just there because you are there and you are trying to take up credits, it's not worth it because other students want to come there. If this is your actual true passion, go there. You won't regret it."
— Elizabeth Waits (12)
"If you absolutely want to do something but it's not at this school, go and do it," Waits said. "It's worth it. But if you are just there because you are there and you are trying to take up credits, it's not worth it because other students want to come there. If this is your actual true passion, go there. You won't regret it."