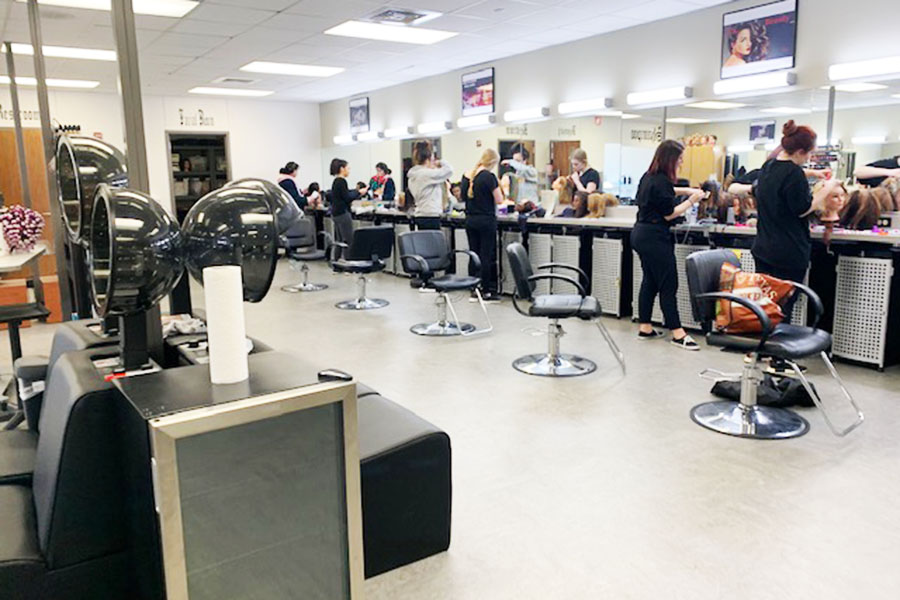 Sophia Matthys
Junior Sophia Matthys' schedule is that of a normal high school student. At least on B days. However, on A days, Matthys attends Leander High School, where she spends three periods of the day in cosmetology class, learning different skills and getting the hands on experience needed to pursue a career in this field.
"I took cosmetology because I prefer to work with my hands and to actually do things than to sit in a classroom all day," Matthys said. "I am also not sure whether I am going to attend college or not so if I don't go to college I will always have a career option."
Cosmetology class consists of multiple hands-on activities, such as makeup and perms, as well as book work and regular lessons. Each class, the students learn a new skill and have time to practice previous concepts learned. On top of this, students have the opportunity to compete against other schools in the SkillsUSA cosmetology quiz bowl competitions towards the end of the year.
Despite the hands-on experience, Matthys said that attending a different campus was difficult at first, but eventually she enjoyed the new experience.
"I was nervous because I wasn't sure where to go when I got there on my first day, if I'd like the people in my new class," Matthys said. "I was lost when I first got there because I had to show up late because I had to go to Cedar park first. [But] sub-campusing, it's nice to go to a new campus and meet new people and they have a lot of different classes that I can take."
For students interested in taking classes at different campuses, Matthys said that there are a few things to consider before choosing which elective to take.
"I would definitely look into the different classes there and the school itself to see if you would like attending that school and the classes that they have to offer," Matthys said. "And also make sure that it would work well with your schedule and you have a way to actually get to your sub-campus because they don't provide transportation."