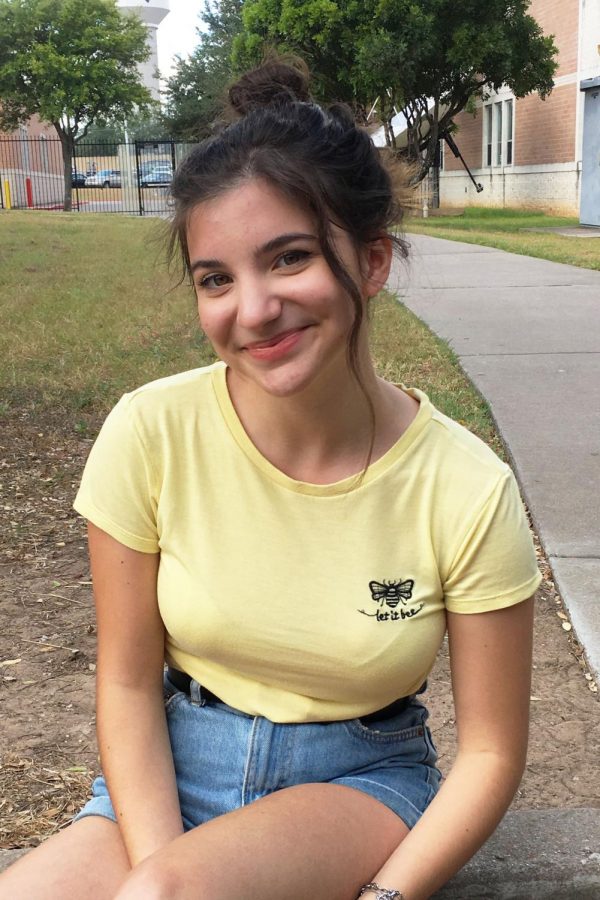 Stella Grispo
Junior Stella Grispo grew up in Verona, Italy surrounded by different languages and cultures. In her Italian school, Grispo studied German and Spanish, as well as English. Because of this, Grispo said that she has always had a desire to come to the United States.
"I grew up with a lot of American movies like High School Musical and all of that," Grispo said. "It was always a dream [of mine] to be in an American high school or just in the U.S."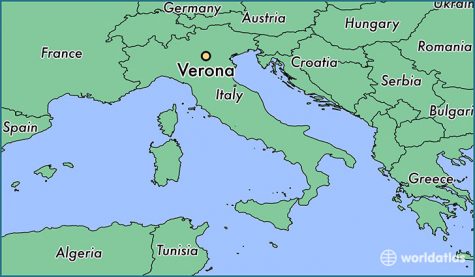 Grispo arrived in Texas on Aug.4. and said that one of the main reasons she decided to come to the U.S was because of her love of traveling.
"I've been thinking about doing an exchange here [for] forever," Grispo said. "I want to travel, I don't really know what I want to do for a living, but I just know that I want to travel. Doing the exchange here was the best thing to do [for that]."
Although she has never done an exchange program before, Grispo has visited the U.S with her family. She said that she was still surprised by a few things when she first got to Texas.
"One thing that still surprises me every day is the kindness of people," Grispo said. "Everybody is always very nice and ready to help."
Despite being so far away from home and her family, Grispo said that her stay so far has been positive and intriguing.
"I am very happy right now," Grispo said. "When you come here and when you are so far away from your family it can be really hard but I feel like I am very good because the school is awesome and my host family is the best host family I could ever imagine. So I am very happy. I am very grateful, and I am very lucky."
Along with art and sociology classes, Grispo is taking many other classes that she said are not offered in Italy, like dance and physiology. She said that her experience with dance so far has been exciting and different.
"It's very good, I really like it," Grispo said. "It's harder than I thought, but it's super fun."
Besides the limited class choices, Grispo said that there are many differences between her school in Italy and Cedar Park. However, she said that she has come to enjoy these differences.
"The school system is completely different," Grispo said. "But I really like the fact that you can change your classes if [something] is too hard or too easy. It's a really cool thing because we don't have that in Italy."
Grispo said that there are multiple things that she still wants to experience during her stay in the United States.
"I can't wait for prom," Grispo said. "And maybe getting my driving license because in Italy you have to be eighteen in order to get your driving license. And [to do] all of the American things like football games."