Students Advance to Internationals in DECA
On Feb. 24-26, DECA students traveled to San Antonio to compete in the state DECA competition. Four out of the 15 students qualified for Internationals, otherwise known as ICDC.
Seniors Brittany Ballou and Avery Daniel are advancing to Internationals for Fashion Merchandising and senior Sagar Kansara and junior Greg Phea are advancing in Independent Business Plan. Alternates are: senior Chris Burleson for sports and entertainment marketing and senior Luke Williamson in Fashion Merchandising.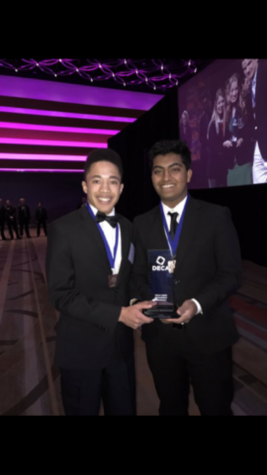 Williamson, however, had an unique case in qualifying as an alternate. He achieved a perfect score on both the paper and the presentation, however his combined test and presentation score was not enough to make it to ICDC.
Internationals will be held in Anaheim, California on Apr. 26-29.