Justin's Sleeper Teams for 2020 MLB Season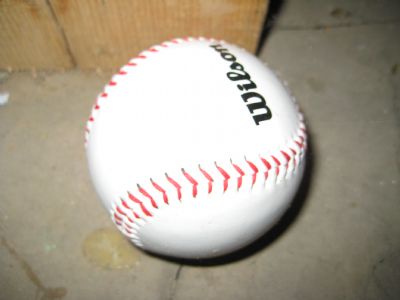 As the COVID-19 pandemic has swept across the globe, it has left uncertainty revolving sports, including bringing up the question of when the 2020 MLB Season will actually begin. The league is looking at possible ways to start the season later than expected. This offseason in baseball included big names going elsewhere such as to New York and Los Angeles, cheating accusation scandals in Houston, a new ballpark opening in Arlington and new uniforms in Milwaukee, San Diego, Arlington, Cincinnati, Minnesota and Arizona. It's time to go to work for these three sleeper teams in 2020, whenever the season gets underway.
Los Angeles Angels
The Angels made a splash right off the bat this offseason with the acquisition of 3B Anthony Rendon, who played a huge part in the Nationals' World Series run in 2019. Rendon now joins three-time MVP and reigning MVP Mike Trout in the Angels' lineup, giving them another strong bat to compliment Trout. 1B Albert Pujols, though 40 years-old, still has some pop in his bat. He hit .244 last year with 23 HRs and 93 RBIs. Pujols, being the cleanup hitter, needs to have a stronger year at the plate; it's too common of a theme for Trout to get on base and Pujols not being able to bring him home. Pujols will need to more than simply a home-run-or-strikeout kind of hitter this season. The Angels have two good options at 2B, with Tommy La Stella and Andrelton Simmons both having strong 2019 campaigns. SP/DH Shohei Ohtani was one of the more interesting stories of last season; he's one of the first dual-threat baseball players since Babe Ruth. Unfortunately, his 2019 season was cut short for Tommy John Surgery, but he will be back this season. It was evident that the Angels needed pitching help last season, and Ohtani provided them with that help before his season was cut short. The combination of Trout, Rendon, Pujols and Ohtani will be one to watch for at the plate this season. Therefore, the Angels are a sleeper team to make the 2020 postseason.
Chicago White Sox
The White Sox finished at 72-89 in 2019, which was ten wins better than in 2018 when they finished 62-100. The Sox added C Yasmani Grandal this offseason, giving him a four-year, $73 million contract, the biggest deal in franchise history. Grandal hit .246 last season with Milwaukee, and provides another complimentary power hitter to 1B José Abreu and a strong bat that has been lacking the White Sox' lineup for many years. The Sox also added DH Edwin Encarnación, giving them a somewhat reliable cleanup hitter. It's no secret that Encarnación is past the prime of his career, as he now sits at 37 years old, but he is still an experienced veteran that will bode will for Chicago in the club house.The Sox also lacked starting pitching a season ago, but added both Gio González and Dallas Keuchel to address the need. González had a strong season last season with Milwaukee, posting a 3.50 ERA on the season. Keuchel went 8-8 in 2019 with a 3.75 ERA with the Braves. Both Keuchel and González will be two key pieces in 2019, as they join 25 year-old Lucas Giolito on the Sox pitching staff. Giolito posted a 14-9 record a season ago with a 3.41 ERA. The trio of Keuchel, Giolito and González will be a story to watch this season, and hopefully for the Sox, for seasons to come. The White Sox have always lived in the Cubs' shadow in Chicago, but maybe this season, the Southside White Sox will get some love and the tide will turn.
San Diego Padres
Led by the combination of SS Fernando Tatis Jr and 3B Manny Machado, the Padres' lineup looks solid. The youngster Tatis Jr had a great rookie season a year ago, hitting .317 on the year. Machado is still a very reliable 3rd baseman and hitter, and he will have to play well for the Padres to make a run in 2020. Another hitter to watch for is another youngster, Francisco Mejia. The catcher was acquired via a trade with Cleveland last season, and has shown flashes of being one of the top prospects in baseball, which he is. Mejia improved his batting average drastically last season, raising it from .185 in 2018 to .265 in 2019. If Mejia can get that batting average this season into the .280-.290 range, it will give the Padres a reliable hitter to compliment Tatis Jr and Machado. Their pitching staff, headlined by Garrett Richards and former Cedar Park Timberwolf Chris Paddack, is up and coming, however, it appears to be the weakest link on their roster. All in all, the Padres are the 2nd youngest team in baseball, and definitely a team to watch out for years down the road. In 2020, the Padres hope to take a step in the right direction and put on a show with their youngsters on the frontlines.