Seniors Reflect On Memorable Boys Basketball Season
In a heartbreaking fashion, the boys basketball season came to an end with a 46-41 loss to Manor in the third round of the playoffs on Feb. 26. The boys improved upon their record this season and were able to make the playoffs.
Throughout their time at Cedar Park, senior point guard Karson Cater and forwards Ethan Kieke and Josh Baker have learned lessons that they said they will carry with them for the rest of their lives.
Cater, who was named District MVP, said he has learned that he has to fall in love with the process to achieve what he wants in life.
"If something doesn't go your way, you just have to stay with the grind and keep working hard," Cater said.
Towering over his opponents at 6'7, Baker was in the middle of the Timberwolves' game plan for each contest. Baker said the boys were able to count on each other to play their hardest every night and stick together through thick and thin.
"[This] will help in college to recognize the importance of teamwork and the positive aspects that come with it," Baker said.
The biggest part of the boys' success this year was their chemistry, according to Kieke. He said this season was the first team he has been on where there was a feeling of brotherhood, and that it made a huge difference on the court.
"We were ready to go to war for each other every night," Kieke said. "It really helped us as we made our run because we wanted to keep our squad together for as long as possible."
"
We were ready to go to war for each other every night"
— Ethan Kieke
The 2018-19 Cedar Park Boys Basketball Team finished as District Champions, Bi-District Champions, Area Champions and ended the year with 28 victories after missing the playoffs the prior season.
About the Contributor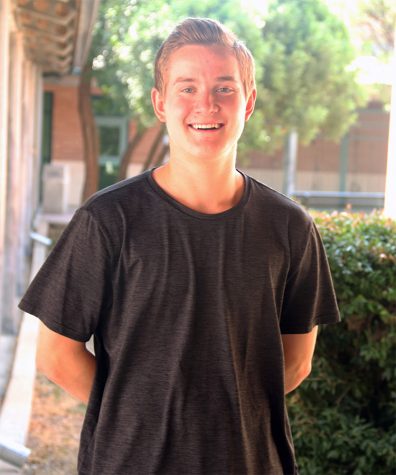 Justin Ballou, Reporter
Justin is a senior and third-year sports reporter on the Wolfpack Staff. Next year, he will be a converged broadcast media major at the University of North Texas. He hopes to start his career with the Cowboys or another sports team in the DFW area. Justin is from Cleveland and is a Browns fan for life.