With Districts Looming, Wrestlers Reflect on Season
Varsity wrestlers junior Ben Bell and seniors Corey Lensing and Hampton Jenschke helped CP win first in the Top Gun Tournament on Jan. 26 in Corpus Christi. Now, the wrestling team looks to head into the district matches Feb. 7 with more confidence.
Bell, at around 245 lbs, typically wrestles kids that are much bigger than him. He had to beat a 285 pounder in the finals of the Top Gun Tournament.
"It motivated me to want to win," Bell said.
The T-Wolves wrestling team is currently ranked number 11 in the state for duals, and also have four state qualifiers in seniors Ethan Forbes, Jenschke, Jacob Muñoz and junior Bell.
Muñoz, who is currently ranked number eight in Texas, said that the team has a good mix this year of young and older people who all have a great amount of wrestling experience.
"It's looking to be a great year for us as we head into district with a good handful of state-ranked wrestlers," Muñoz said. "Hopefully [we are] going to take home the district title as a team, and possibly regionals as well."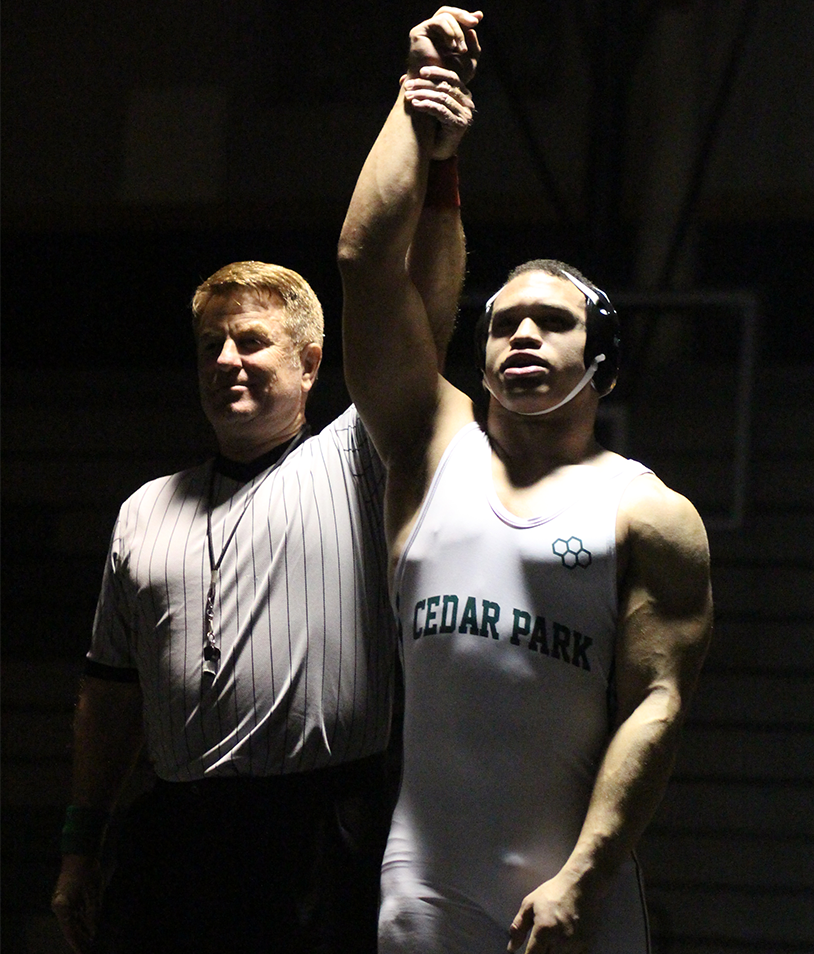 For Muñoz, he said it's been a great year of learning and growing himself as a wrestler, now that it is his primary focus.
"In the past, I've had football to always worry about," Muñoz said. "But now that football is over for me, I'm able to learn and apply stuff in wrestling that I previously have struggled with due to juggling multiple sports. I'm excited to see how far I can advance this season."
The wrestling team practices for two hours every day, including a one-hour lift session in the weight room. Junior JV wrestler Andrew McCloud said that most of the team's success comes from being mentally tough.
"Wrestling is a tough sport," McCloud said. "Even when we win, it still hurts. In order to be successful, you have to be able to take a beating and still get back up. That's what a lot of wrestling is."
Junior JV wrestler Sam Nart said wrestling helps him stay in shape, in and out of the mat room.
"Being in wrestling has not only built up my mentality, but also my physicality as well," Nart said.
Junior Faith Elliott, who wrestles on varsity, said that wrestling is challenging because it's a dangerous sport that requires a lot of time and dedication in order to excel at it.
"I like [wrestling] because of the challenges it provides," Elliott said. "And because it's fun to beat on people. I look forward to improving and learning every day in practice."