Living a Technology Infused Life
From Robotics to Broadcast, Junior Uses His Talents to Help Many Programs
When he's not helping behind the scenes for the Wolfcast, building robots, or helping computer science with all things tech related, junior Travis Weir is helping younger children learn the ins and outs of robot building.
Since a young age, Weir said he has always been fascinated by working with technology. With the help of his dad, Weir has been able to take what he has learned and apply it to many forms of technology. Even though Weir is a first year Wolfcast staff member, he is currently on the leadership team and helps with running tricaster, setting up lighting and makes sure the technical side of the show runs smoothly each day.
"I love [broadcast], I don't think I can nail it down to a specific part, but I just love it," Weir said. "My favorite part of being in broadcast is that there are a bunch of things that add up to it being a good experience."
Even though Weir focuses on broadcast and robotics mainly during the school week, Weir doesn't take time off from working with technology. During his free time on the weekends, Weir helps younger students in robotics at the middle school with programming and building robots.
"It's a great feeling honestly because I remember how I felt when I was in that position and I'm glad that I can help someone else feel that," Weir said. "My favorite part ties back to what I said earlier about the fun of getting stuff working, it's always fun when they run the program and the robot nails it."
Weir said he helps the robotics program at the high school with fixing broken computers and helps to maintain how smooth everything goes. Weir said he hopes to take all of these skills from each program and to apply them to his future goal of going into computer programming.
"My favorite part of technology is when I finally get something working after a lot of work," Weir said. "There's nothing quite like the feeling of success when something you've been working on for hours comes to life and works exactly as it should."
About the Writer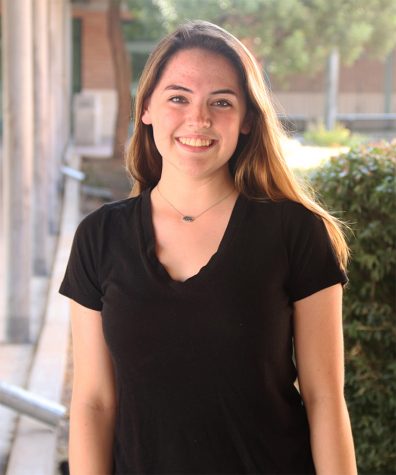 Addy Bates, Reporter
Addy Bates is a senior and second-year staff member. In addition to being a reporter for the Wolfpack, she also is apart of the Wolfcast Staff and is captain of the Cedar Park Bowling Team. She enjoys writing about sports and entertainment. As an avid sports fan, she enjoys attending Astros games and bowling in her free time. She plans on bowling in college and plans on majoring in journalism, sports journalism, or broadcast journalism.