Making A Big Splash
Senior discusses journey as founding member of water polo team, time on swim team
Propelling through the water, racing to win the coveted gold is a typical weekend for a high school swimmer. While swim is a well known sport, its less popular cousin, water polo, is only played by a select few, including senior Grace Ornelas.
Ornelas has been swimming for most of her life, and joined the school's water polo teams her freshman year, and has served as a captain since sophomore year.
"My favorite part of water polo is the social aspect," Ornelas said. "With swim, the only time you get to talk to people is if you're doing dryland or when you're stopped at the wall, but with water polo you have your head up the whole time." 
Ornelas said there are many differences between swim and water polo, but that the biggest difference is the contact of water polo.
"With swim there's only accidental injuries, like when you hit a wall or a lane line," Ornelas said. "But with water polo, it's intentional. I like that we get to let our aggression out with water polo."
Ornelas was a founding member of the girls water polo team, with the team beginning her freshman year. Before separate teams, the school only had a co-ed water polo team.
"Being a part of that first girls team definitely was uplifting," Ornelas said. "In the beginning, we didn't even have captains, so we've built off there and built it into a real sport at the school."
Along with being on the water polo team, Ornelas has been on the school swim team her whole high school career. Throughout her time on multiple swim teams, Ornelas swam in many different events of varying lengths, gradually moving from shorter events to longer ones.
"Breaststroke is my favorite event to do," Ornelas said. "I like that it looks very simple and easy to do, but in reality it's much harder."
Ornelas also became a captain for the swim team senior year. One of the biggest responsibilities of a captain is planning social events, she said, which includes the annual kidnapping tradition. The upperclassmen on the swim team drive to the new members' houses in the middle of the night and have a sleepover, and in the morning they end the event by taking the underclassmen to breakfast.
"There's a lot that goes into the kidnapping," Ornelas said, "First we have to plan who the big sisters and little sisters are and make sure everyone brings gifts. Then we have to send Google Forms and emails to the parents, consenting to it, and get addresses. The kidnapping is really fun and it's a great bonding experience."
According to Ornelas, everyone on the swim and water polo teams know each other and often spend time together outside of practices, meets and matches.
"One of my favorite parts of swim is the social aspect and that we're all close," Ornelas said. "Especially at the beginning of my freshman and sophomore years, we were really good friends."
Ornelas will be attending the University of Texas at Dallas in the fall where she plans to major in neuroscience.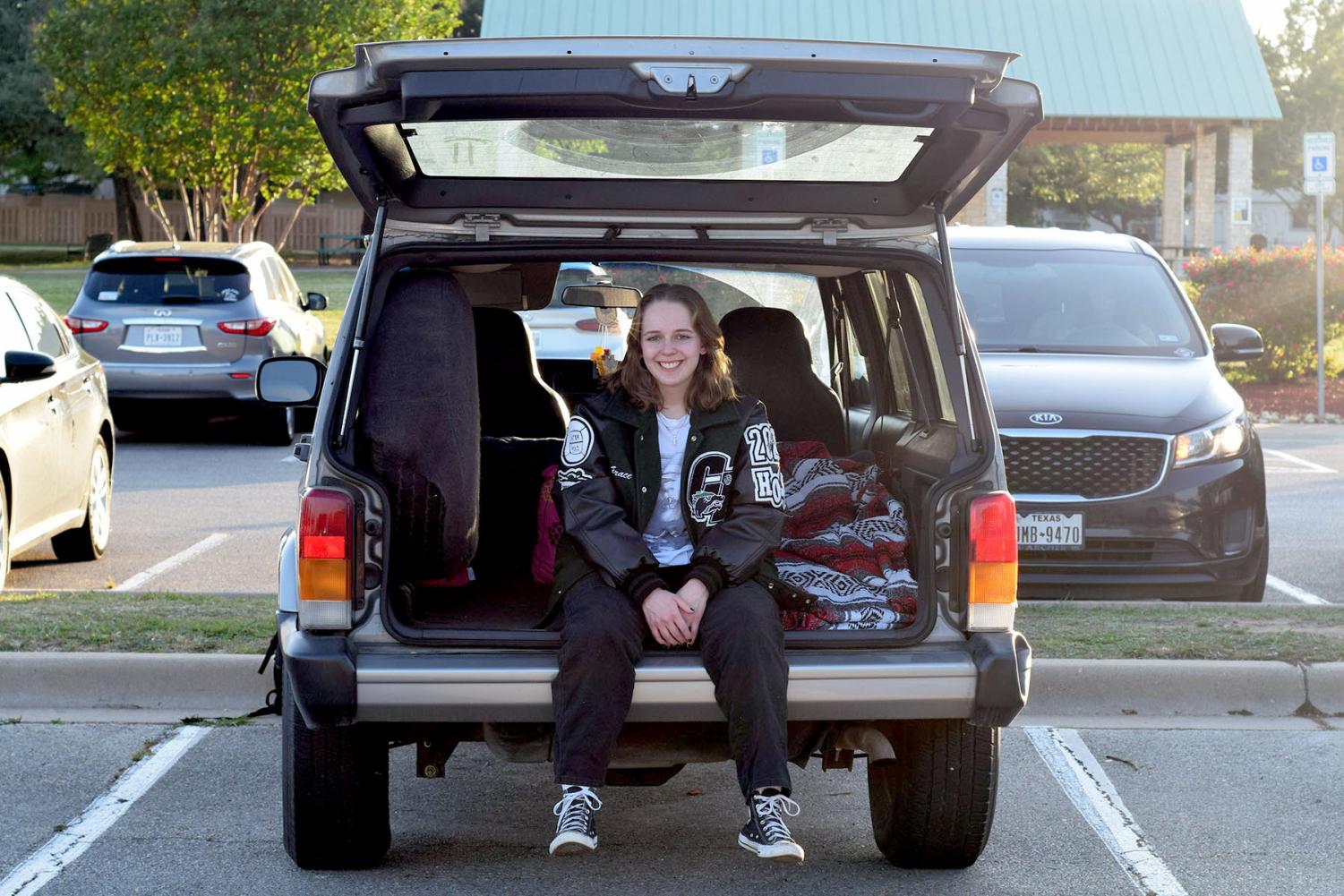 "The main reason I decided on UTD was definitely financial [reasons]," Ornelas said. "It would be great to go out of state to any of the universities I've been accepted to, but financially [UTD] is the best option. The reason I chose UTD over UT Austin was the campus. I like the condensed college, rather than it being incorporated into the city."
Ornelas said she wants to continue college after her undergraduate degree and wants to get her Ph.D. in neuroscience or psychology.
"It would be awesome to get a criminal psychology research job," Ornelas said. "I would love to figure out that aspect of psychology."
Ornelas says she has enjoyed her time on the swim and water polo teams and has made some of her best memories from the teams.
"I've been a foundational member of the water polo team for the girls, and a captain for the swim team and water polo team," Ornelas said. "I wanted to be a captain because of the other captains who came before me. I saw how much they were able to influence and affect the team, and I'm glad I was able to do that too."