John Sloan: CPHS's New Principal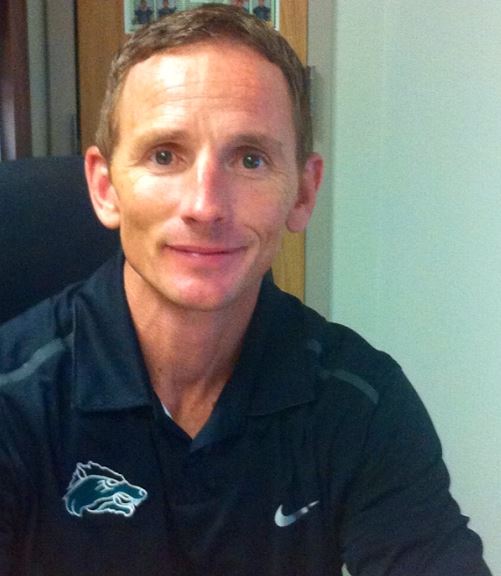 The students and faculty of Cedar Park High School can now say hello to their new principal, Mr. John Sloan. With former Principal Barbara Spelman leaving for New Hope High School, Sloan is her permanent replacement.
Principal Sloan, who has been working in the education business for twenty years, is no stranger to Texas; he last worked as the assistant principal at Vandegrift High School.
"I've been in the Austin area for ten years, but Cedar Park is home," Sloan said.
Used to the area, Sloan can be focused on his situation. While taking up a new position at a new school can make one undoubtedly nervous, he has already settled into his position.
"[Working here] is amazing; this is, for me, a professional dream come true," Sloan said. "To be at Cedar Park High School, this is as good of a place I could ever hope to be."
Actively voicing his positive opinions about the school, Sloan is pleased with its current state and is eager to better it further.
"The traditions and events in place are great and I respect [them]," Sloan said. "At the same time, I would love to build on that, and get student input."
One of the events in place that he's excited about is DEN time.
"I love the concept," Sloan said. "It's, to me, a time that students get the opportunity to make choices about what they want to do academically."
Sloan also likes DEN time because of the pressure it relieves from active students.
"So many students are heavily involved in extracurricular [activities] and it's just a great time for [them]," Sloan said.
Even when comparing CPHS to other schools at which he has previously worked, Sloan sees his new school in good light.
"Just in general, there's a longer history and deeper tradition here, and with that, the expectations are as high as can be," Sloan said.