OwlCrate Flies in with January "Classic Remix" Box
OwlCrate is a monthly subscription box themed around filling each box with a newly released young adult novel and bookish merchandise that is thematically relevant to whatever book is used that month. As a lover of books, I have drooled over the unboxing pictures and videos for ages. So when Christmas rolled around and my dad asked what I wanted, I said OwlCrate, no hesitation.
So when I received my first box in the mail this month, I was absolutely ecstatic. I had already predicted the book that would be in the box, with the theme Classic Remix (children's classic book themed items) what could they pack but A.G. Howard's new book "Roseblood?" So while the "Phantom of the Opera" retelling, was no surprise, the rest of the items were each like miniature presents ready to be unwrapped.
The first thing I pulled out of the box was probably my favorite, a bar of soap that smelled absolutely heavenly. The scent was white tea and berries, made to be reminiscent of the classic favorite "The Secret Garden." The soap was made by TeaSoapBooks and their website can be found here: teasoapbooks.com/ though the Secret Garden soap was an OwlCrate exclusive item.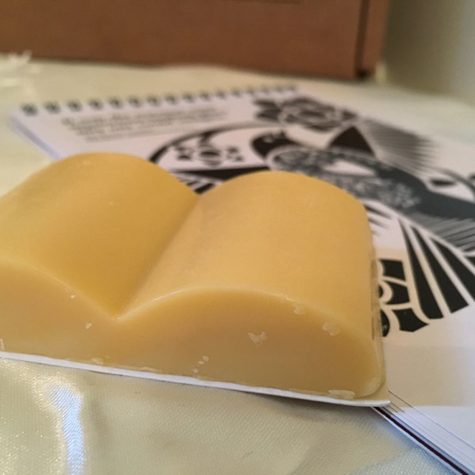 Next up was a bag of loose leaf tea which went along with the theme of Classic Remix and is called "The Little Prince." The flavor is mint and rose, and while I have yet to try it, it smells divine. The tea was created by First Edition Tea Co. and was yet again another exclusive item, their shop can be found here: www.firsteditionteaco.etsy.com/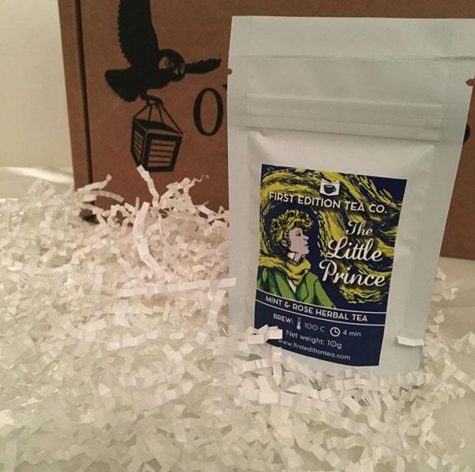 One of the smaller items in the box was a refrigerator magnet that read "The Phantom of the Opera" in french along with a cute illustration of a mask and a rose made by Sweet Sequels. As someone who's a bit organizationally obsessed, I have several places where I like to hang important documents. One of my boards is magnetic, and the Phantom magnet makes a perfect addition.
The item made by Obvious State had been teased before the release of the box, it wasn't stated beforehand that it would be a calendar wherein each month had its own illustration revolving around a classic tale, just that members could expect to receive something in their style of cute bookish and useful. Their website can be found here: obviousstate.com/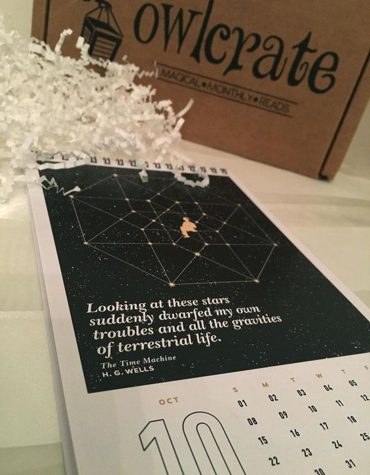 In most OwlCrate boxes they include a bookmark handmade by an independent etsy-type artist. This month, they featured Lexy Olivia's trademark watercolor and letter quote bookmarks, a special purple toned one featuring a quote from Kurt Vonnegut's Slaughterhouse Five: "Everything was beautiful, and nothing hurt." Her etsy shop can be found here: lexyolivia.com/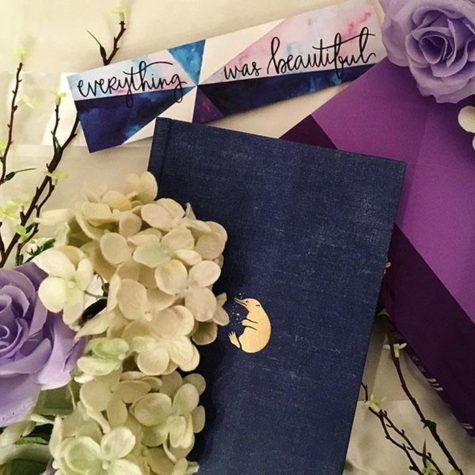 At the very bottom of the box was, indeed, "Roseblood" by A.G. Howard. Along with it though, were a few other items. A signed bookplate (a note with the title and sometimes the cover art of the book), and a letter from Howard about her writing process and what the book means to her. It's a nice touch that is present in every box, and its helps to bridge the gap of commercialism between the author and the reader.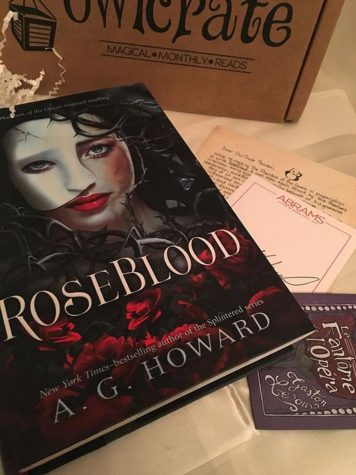 Overall, I was very satisfied with the box and its contents, and I'm looking forward to next month's box which will have the theme "Run Away with the Circus." So far, they have teased that the box will contain a candle and a tote bag along with a book that takes place in the big top. A single box is $29.99, a three month subscription is $89.98, and a six month pre-pay is $197.94. If you are interested in looking further into their service, or subscribing for yourself, the website can be found at: https://owlcrate.com/