Dress for Less
LISD Clothes Closet Helps Students in Need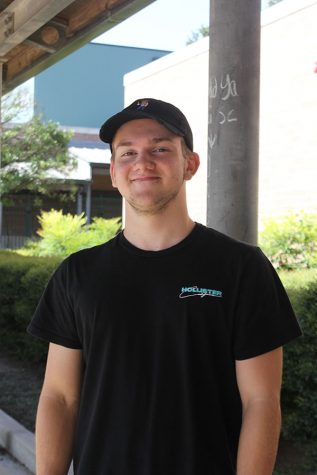 More stories from Ty Cathey
In a portable nestled between the LEO center and Leander Middle School, there is a clothes closet.
Originally starting in an LISD Elementary school in the 1980s, the Leander ISD PTA Clothes Closet has provided thousands of outfits to students in need. Judy Buckner, an experienced community service member, who has been helping the Clothes Closet for the past 15 years, said she likes helping students in need.
"This is a really good way to help people," Buckner said. "Even though parents are making decent salaries, sometimes it's hard getting all the different brands kids like."
The Clothes Closet isn't just open to students of low income backgrounds, but rather to all students of all economic backgrounds. The Clothes Closet marks clothing and will remove items of clothing depending on what year it arrived to the facility, to ensure students are getting newer clothes.
"We get so many nice brand name clothes in here and we only keep the best of the best," Buckner said. "We just want to fill in the gaps and help kids, as well as help people who need those volunteer hours." 
There are two locations in the LISD boundaries, the main one on West Drive in Leander and the South location at Four Points Middle School, which opened in October. Hours vary, but the closet is open two to three days a week and anyone living in the LISD boundaries can shop for free.
"People do all these things that help people far, far away and that's great, everyone needs help, but people don't realize what the need is right here in the community," Buckner said. "You don't have to spend all the money on postage to help people, you've got people in your own neighborhood who need help." 
Each student may receive 10 outfits per semester, two pairs of shoes, socks and underwear and four pieces of outwear. If a student doesn't get anything in the first semester of a school year, they may collect for both the first and second semester in the second semester.
"We normally stick to the amounts because of the number of students that need help or could use help, but if we can tell a student needs more than we'll give it to them," Buckner said. 
Making sure students have clothes is a big priority, but the community volunteer leaders of the Clothes Closet also work closely and personally with parents or students to make sure the student finds clothing they like. The Clothes Closet attempts to get the newer brand clothing whenever possible, but as a mostly donation driven organization, it's not always easy. In addition, when the Clothes Closet takes older items or items they can't use off the shelves, they donate them to places like Savers or will give them to be recycled, making sure the clothes find a use. 
"I think the biggest challenge is making sure we have the [clothes] that high schoolers really like, like the Nike stuff, the Adidas stuff, Star Wars, college stuff and even gaming stuff," Buckner said. "Gaming [clothes] are kind of iffy, because if they're showing the weapons and stuff, were technically not supposed to have those because of the guns and violence."
The Clothes Closet doesn't carry pajamas or baby clothes, however, it does have clothes for anyone Pre-K through 12th grade. Sometimes, if a family is in serious need, such as a house burnt down, the Clothes Closet will provide clothes for the entire family and help them in other situations of need.
"We'll take anything you give us and if we can use it, we will, but we want kids to be happy with what they get," Buckner said. "We'd like people to realize that we go from 3T all the way up to 3X, and we can really use those name brand shoes and those warm-up pants, or joggers, you know, the things that kids really like to wear."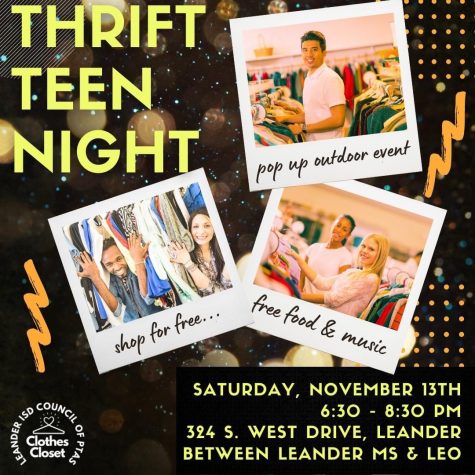 Both student and parent volunteers are always needed for the Clothes Closet. Students who may want to volunteer and get community service hours for school clubs and organizations should go through the Leander ISD Ez volunteer website.
"I think everybody that volunteers here is very dedicated to helping people, and, in spite of our hours that we're open, we tend to work a whole lot more than that," Buckner said. "I think last summer, I was here four days a week for around four hours each day, sometimes even six hours in a day."
Anyone interested in donating can drop off items in a blue bin located outside the main Clothes Closet building at 324 S. West Drive. The next big event where help is needed is the Thrift Teen Night event on Nov. 13 from 6:30 p.m. to 8:30 p.m. 
IMPORTANT LINKS
Clothes Closet Amazon Wishlist Link
Leave a Comment
About the Contributor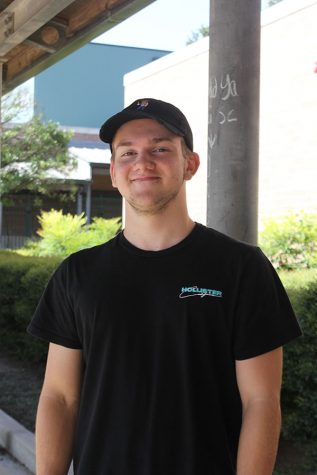 Ty Cathey, Reporter
Ty Cathey is a junior and this is his first year on staff. He works at Home Depot, loves to spend his free time playing video games and collecting coins and bullion. He likes to write about individual people with interesting stories and cheesy dad jokes for the Toilet Times. Ty also enjoys playing with his dog Bandit, who is a Golden Labrador Retriever. Ty plans on attending Austin Community College for two years after he graduates.