Callie's Declassified College Application Survival Guide
Tips, Resources For Easier College App Process
As I have walked around the halls, sat in classrooms and talked to my classmates, I have noticed that the seniors have one thing on their minds: college applications. I'd be willing to bet if you looked on a senior's computer right now, they would have at least one tab open to Common App or ApplyTexas (maybe even both). Almost every day, I hear someone making comments about what they wish they would have done differently, who has gotten accepted where or some rumor they have heard about applying. To assist present and future college applicants, I have compiled the worst myths, most interesting facts and the best advice I've heard throughout my own college application experience in order. So, by unpopular demand, here it is:
Callie's Declassified College App. Survival Guide:
First, let me make a disclaimer. I have not been accepted into college- yet. I've applied to five colleges so far, and have to wait until December to hear the results. However, I want to share the resources I have utilized with people who haven't yet had that opportunity. So let's begin.
1. Letters of Recommendation:
These are one of the most important parts of your college application. You should always be respectful to your teachers, and only ask the teachers you feel really close to for writing your recommendation letters.

Don't wait until the month before your application is due to ask for a recommendation!

You should be talking to and asking your teachers about letters of recommendation before the end of your junior year.
2. SAT/ACT:
I know, scary right? It doesn't have to be. Just by buying one of those SAT/ACT books (and actually reading it), you can do yourself a lot of good.

If you can afford it, I highly recommend taking a

More Than A Teacher

class or course.

If you do not want to spend money on practicing for standardized tests, you can prepare yourself for the SAT and ACT by devoting some time to reading books, asking for extra work from your math teachers and talking to your English teachers about grammar.

Don't take the SAT five times and the ACT six. Most colleges only require one or the other, so pick the one you did best on, and take it again. Don't give yourself unnecessary stress by taking each test twenty times.
3. Scholarships:
Do not underestimate the power of scholarships!

Thousands of dollars are left on the table every single year because people do not apply for scholarships. Do not be one of those people. Even "small" scholarships like $100 and $500 can help tremendously in the long run.

If you log in to Naviance, you can go

here

for a list of available scholarships. This is one of the most reliable sources for local and nationwide scholarships because it is updated every year. There is also a "scholarship match," where Naviance takes your information and gives you a list of scholarships based on your GPA, demographics, etc.
4. Volunteering:
This is probably one of the most underrated parts of applying to college. People doubt the power of volunteering, and it comes back to bite them in the butt.

The biggest part about volunteering is specifying

how

you volunteer. Doing a bunch of random volunteer opportunities looks good, sure, but if you can volunteer with a specific organization or something in relation to your future plans, colleges and scholarships will like you just a little bit more.

If you can, create your own organization! Creating your own organization looks amazing on applications for both college and scholarship opportunities. In my junior year, I started Ping Pong Club with Ms. Trueblood, which has helped me a lot with my resume, applications and scholarship essays.

If you can't make an entire organization, create a volunteer opportunity for your peers. Talking to your teachers and counselors about how you can create opportunities in their classes will help you get an edge on other applicants.
5. Resumes:
Resumes aren't just for jobs. Most colleges give you the opportunity to upload a resume with your application, so it's a good idea to start keeping track of the volunteer events, clubs, and teams that you participate in early in your high school career.

Keep a list of your hours somewhere you will remember, so that when you start applying to college and for scholarships you will have a good idea of the activities you have participated in.

Resumes should be short. College and Career Transition Coordinator, Chriss Hexter, said that the average time spent reading a resume is only 15 to 20 seconds.

With this in mind, make sure you are only including things that are not in your application. Common App and ApplyTexas both have places to enter your activities and honors, so do not waste resume space by repeating those activities. 
Hopefully through reading these five tips, you will not have to learn as you go like most of my peers and I have. If you have more questions, be sure to talk to your counselors. They are always ready and willing to help you navigate this next step of your high school experience.
Leave a Comment
About the Contributor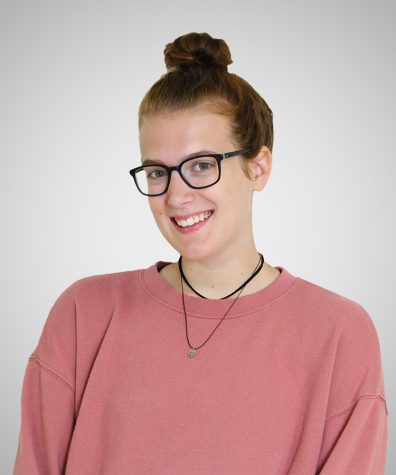 Callie Copeland, Reporter
Callie is a senior here at Cedar Park High School and this is her first year on staff. She's involved in multiple honor societies, including being the President of NEHS, she plays on the varsity basketball team, and she is the President of Ping Pong Club! She enjoys writing human interest stories and keeping people updated with the goings-ons of the school. In her free time, she watches countless hours of The Office and plays with her two miniature poodles. She plans on going to college but is currently undecided on what she will major in and what she will do with her life.