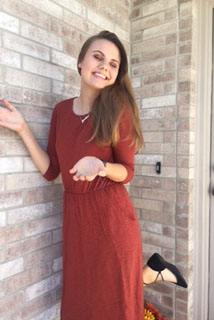 Jordy Peterson, Reporter
November 3, 2016
Filed under Entertainment, Most Recent, Opinion, Recent Stories, Top Stories
Even though Texas doesn't exactly have a "true fall season," it can be fun to dress the part in thick layered sweaters and jewel tones. Be fully fall prepared with these essentials that should be on every girl's radar. Berry/Mauve Lipstick On the "fall" days that are especially hot, sometime...
Lauren Kriss, Editor-In-Chief
January 14, 2015
Filed under Entertainment, Opinion
If you haven't heard yet, Lilly Pulitzer is ganging up with Target to produce a 250 piece collection with 15 exclusive prints. The collection, which will focus on summer and resort-wear styles, will come out on April 19. The reactions to the new Lilly for Target line were perhaps even more newsworthy...