Jordy Peterson, Reporter
January 11, 2017
Filed under Entertainment, Most Recent, News, Opinion, Recent Stories, Top Stories
Hi, my name is Jordy Peterson, and I used to be a sugar addict. Growing up, I had a sweet tooth. I could inhale an entire batch of warm snickerdoodle cookies in one sitting, while spraying canned whipping cream straight into my mouth. A favorite pastime of mine was licking cake batter off the spatu...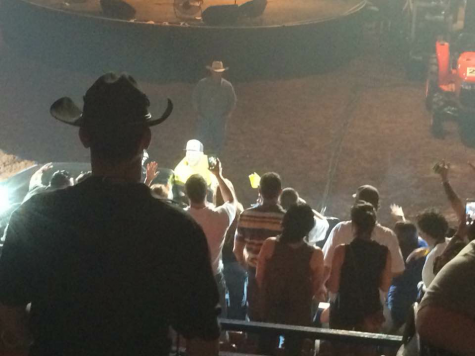 Hunter-Rose Comtois, reporter
April 2, 2015
Filed under Opinion
Getting a text from my boyfriend's mom asking me if I wanted to go to Austin's rodeo was almost an immediate "no" until she mentioned Sublime. Growing up in New England, I've never been to a rodeo, it's not part of our lifestyle. When I had to move to Texas five years ago, I did not want to embrace...