Protest For Peace
Students Attend BLM Protests in June
Despite school closures since last spring break due to the COVID-19 pandemic, students haven't stopped learning or expressing themselves and their beliefs. After the death of George Floyd at the hands of Minneapolis police officer Derek Chauvin, protests began to spring up all across the country, including a march on June 19 in Cedar Park.
Junior Madison Kelly attended that march and said she believes protesting is the best way to bring light to these injustices.
"Protesting is a fundamental right of all Americans," Kelly said. "It's our duty to stand up when we see injustice in the world. Despite what some people think, protesting works and we have to keep pushing until this country is a safer place for everyone. Obviously as a white person, I'll never be able to understand everything that Black people go through in this country. As a queer person, I can definitely relate to a small degree, as oppression isn't fun, which made me more determined to speak up and use my privilege to help others."
Junior Kymorah Carter attended the protest near the Parke shopping center in Cedar Park on June 19. According to Carter, the protest was organized in order to raise awareness for Breonna Taylor, a 26-year-old Black woman who was fatally shot by police in her own apartment, as stated by The Courier Journal. One of the biggest concerns during protests was preventing the spread of Coronavirus. Carter said that during the protest she attended, participants took precautions.
"I wanted to go and support, to get my voice out, and make sure she [Breonna Taylor] was noticed in our community," Carter said. "Everyone was six feet apart while walking, and we had masks on the entire time even in the extreme heat. We were hot and tired, but we kept shouting. And we made sure to keep our distance as well as make sure we kept our masks on."
Social media has had a major impact on how modern activism works. It allows activists to get their word out to hundreds if not thousands of people, and connect with those that share their ideas. Social media movements such as the #BlackoutTuesday on June 2, where Instagram users posted a solid black square to show support for Black Lives Matter, is just one example of how social media can be used as a means of activism. However, senior Lexi Paull who also attended the Cedar Park protest, said she feels that social media does not carry the same affect as protesting.
"I attended the protest because I strongly believed in supporting the BLM movement," Paull said. "Sitting at home doing the bare minimum Instagram activism wasn't enough for me. We went to the store and made posters to show our support. We demanded justice for Breonna Taylor and George Floyd. We chanted, listened to black leaders share their stories and speak and then marched in front of the Cedar Park police department."
For Paull, protesting is important to not only make your voice heard, but the voices of those that are victims of an unjust system. And she said she believes that protesting is the only way to truly fight injustice.
"Protesting is important because it's our right to speak up in an era of injustice," Paull said. " It's hard living in a country where others are supposed to have equal opportunity but cannot due to the color of their skin. It's a time when we should demand change and let our voices be heard."
Leave a Comment
About the Contributor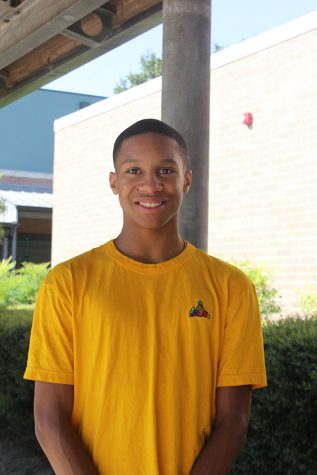 Isaiah Prophet, Reporter
Isaiah is a senior and a third year reporter. In his free time he enjoys cooking while listening to music and watching good horror movies. Fun fact, he is the middle child of five other sisters. He enjoys writing about social issues as well as worldly news. After high school he plans to attend the University of Texas at Austin for business.