Best Homemade Costume Ideas for Halloween
Character Inspirations, Easy DIYs
Halloween is just around the corner but, oh no, you don't have a costume! And you can't afford to buy a new one, what ever will you do? Well, have I got the perfect solution for you- just make your own. Don't worry if you're having trouble figuring out what to make, here are some costume ideas you can easily make yourself.
1. Eleven from "Stranger Things"
Just because the show is over, doesn't mean you can't kick some Demogorgon butt this Halloween season. For this costume you will need:
Fake blood

blonde wig

Denim jacket

Empty box of Eggos

Pink dress
2. Morton salt girl
I don't know about you but my favorite seasoning in the whole wide world is salt. My reasoning is simple: it goes well with everything, and I mean everything. So why not show salt some love by dressing up as its official mascot.
For this costume you will need:
Short blonde wig

Yellow raincoat

White stockings

Black shoes

Yellow umbrella

Norton salt container
3. Area 51 specimen
As many of you may know, the Area 51 raid was a success. Many captured alien specimens were rescued, and what better way to accommodate our new extraterrestrial friends than to dress up like them this Halloween.
For this costume you will need:
Green bodysuit

Scissors

See-through black cloth (for the eyes)

Balloon (for the brain)

Hot glue (for gluing on the eyes)
4. Oscar the Grouch
Maybe Halloween just isn't your thing, maybe holidays aren't your thing either, or maybe nothing is your thing, if that's the case then this costume is just for you… or not, as we already established that you are a grouch.
For this costume you will need:
Fuzzy green sweater

A large cardboard box

Silver paint

Black paint

Scissors

Brown eyebrow pencil (for uni-brow)

Green gloves
5. Avocado toast
This is a costume for those who like to go against the status quo of peanut butter and jelly, those who really like avocado toast.
You will need:
2 cardboard boxes

Cream colored paint

Dark brown paint

Green paint
And in the end, if none of these costumes fit you can always just pull something off of the internet… like me.
Leave a Comment
About the Contributor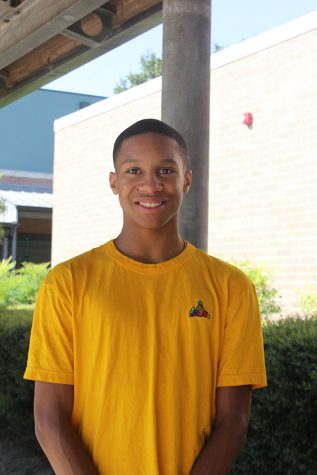 Isaiah Prophet, Reporter
Isaiah is a senior and a third year reporter. In his free time he enjoys cooking while listening to music and watching good horror movies. Fun fact, he is the middle child of five other sisters. He enjoys writing about social issues as well as worldly news. After high school he plans to attend the University of Texas at Austin for business.