Look Who's Growing Up
Senior Attends Cedar Park City Council Candidate's Forum
I'm never going back. Well, I might, as Justin Bieber once said, never say never.
Anyways, my newspaper adviser, Mrs. Hert, told the staff about the Cedar Park City Council Candidate's Forum on Facebook Live on Oct. 15. She made it sound interesting and since I'm persuaded somewhat easily, I decided to watch it.
Now, before I continue, my information about the council and candidates was very limited. So, let me go over what a city council member is, what the current Cedar Park council looks like and what candidates were present at the event.
According to How Stuff Works, a city council member acts as the law-making branch of a city government. They make policies, look at major projects, find ways to improve the infrastructure and overall look for ways to develop the city. The Cedar Park city council meets every other week. A calendar for the scheduled meetings for the year can be viewed here. Every city has it's own rules on the compensation of a city council, but the City of Cedar Park outlines in their City Charter that all council members are not compensated but are "entitled to all expenses incurred in the performance of their official Council duties upon approval by the Council."
The current council consists of Tim Kelly (place one), Mel Kirkland (place two), Anne Duffy (place three), place four is currently temporarily filled by Kevin Harris, Rodney T. Robinson (place five) and Dorian Chavez (place six). The current mayor is Corbin Van Arsdale. Each of the members serves two years on the city council and according to the Cedar Park website, "The mayor and council members place two, place four and place six are elected on even years. Council members place one, place three and place five are elected on odd years." To be eligible, the candidates must follow both the state and city requirements.
This particular forum was for the candidates running for mayor and council seats two, four and six in this fall's election.
– Mayor candidates: Corbin Van Arsdale and Jim Richardson
– Seat two candidates: Bob Cornelius and Mel Kirkland
– Seat four candidates: Eric Boyce and Jim Penniman-Morin
– Seat six candidates: Heather Jefts and Dorian Chavez
Now that we got that out of the way, we can talk about the fiasco. On the day of the forum, I had no idea it was on Facebook Live, so I ended up missing the first 10 minutes. Although I was late, I had my laptop pulled up ready to take notes. By the end of the forum, I had seven illegible pages of notes. Useful. Guess those typing classes didn't help much.
In the beginning, I took things seriously, I really tried, but the more candidates spoke, I couldn't help but laugh or roll my eyes. In summary and in simple terms, it was like high school students arguing and throwing shade at each other in a somewhat disciplined matter in front of the teacher.
Let's talk about the major two things that irked me and made me not want to go back.
1. The generalization of citizens wanting to keep Cedar Park conservative. As soon as I heard this, I had to do a double-take. It's not the political alignment that bothered me, it was the huge generalization supported by Chavez, Cornelius and Richardson. There were no stats, facts or citizen testimony quotes presented. If those were presented, I wouldn't have had a problem. Also, as one of the other council members said, the city council should be nonpartisan. It should deal with the issues that concern the city and be the voice of citizens.
2. Ignorant comments. I'm not the brightest crayon in the box, but even I know when ignorance knocks at the door. As part of the forum, the candidates took two questions from Facebook live, one of which asked candidates their views on enforcing a mask mandate. Following Van Arsdale's stance on a pro mask mandate and example of Asian countries' getting accustomed to them, Cornelius made it very clear he was not for a mandate and said "The countries in Asia are communist, and I don't want to live in a communist country." Now, I don't know if he just hasn't looked at a map recently or done research on the politics of Asia, but not all Asian countries are communists. India is not, South Korea is not, Indonesia is not and the list goes on.
Although I did find the not so subtle digs at each other funny, it wasn't what the council should be doing. Especially in such a critical time in our history and at a candidate's forum where sometimes, it's the first time voters will hear candidates speak. I would rather watch an hour and a half boring forum than the one I attended. It is disappointing most of all. There were important conversations held, but the immaturity (the occasional yelling over each other) made me not take it seriously.
These are the people that will control how our city runs, and to be honest, I don't believe all of them have the maturity to lead. If they don't have respect for each other, how can they expect the citizens to have respect for them?
As Boyce said, the council needs to return to a civil council, and as Jefts mentioned, all members should put their personal agendas and ego aside. The city council is about the city and its people and at this point, I think it's putting the peoples' voices last.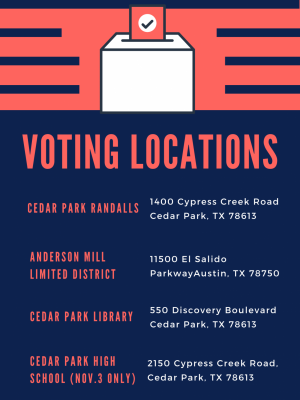 As a student journalist and almost adult, I think it was important for me to experience a city council meeting, however, there are major improvements I believe should occur before I truly make it a habit to attend meetings on a regular basis. The political parties some of the council members/candidates placed themselves in, made the whole forum a lot more political than it should be. It's about the people, not the political parties.
If you are able to vote during this election, please do. Both local and national elections matter. The effects of a new president are just as significant as the effects of a new mayor and new city council members. Early voting ends this Friday and election day is Nov. 3. Voting locations are listed on the right.
Leave a Comment
About the Contributor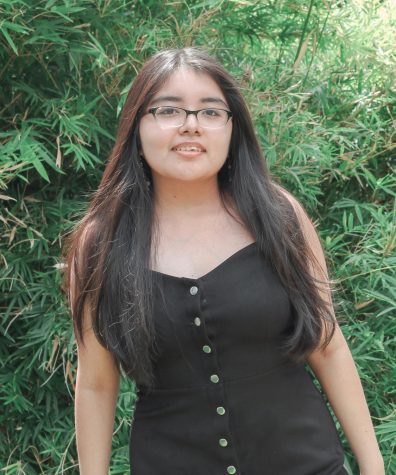 Estefani Rios, Editor-in-Chief
Estefani or Stef is a senior and third-year reporter. This year marks her second year as Editor-In-Chief and she is very excited to continue producing articles the community is interested in. In addition to being a staff member of The Wolfpack, she is also part of the yearbook staff. She enjoys learning and writing about peoples' stories and passions. Estefani hopes to attend UT next fall to major in Social Work. Some facts about her include; her love for tea (the beverage not drama), socks, funky earrings and artists Ashe and Harry Styles. She is still prone to tripping over her own feet, losing socks and laughing at bad puns.