Auto club revs up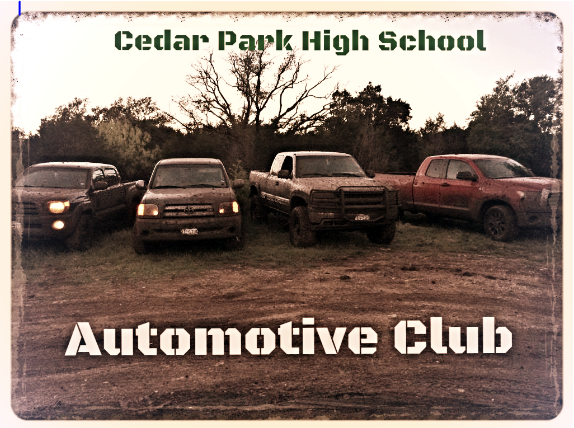 Trucks, sports cars, motorcycles and anything else with wheels. Automotive Club is a club for car people, or anyone interested in automobiles.
The club is sponsored by science teacher Shannon McPherson, who thinks Auto Club is the complete opposite of her other club: Environmental Club.
"First of all, I'm a sucker for hard working students," McPherson said. "Senior Dylan Strader approached me one day last year saying he needed a club sponsor and I agreed. I always enjoy wide spectrums."
Strader is the club president and the founder of the club. He came up with the idea last school year and over the summer he set everything up.
"At first it started with me," Strader said. "But then I recruited more and more members and we were able to start the club this year."
There's upcoming events for auto club. They have a car show happening Nov. 29 on campus along with a group campout.
"We plan to campout at Big Bend National Park," Strader said. "We stay overnight and look for car parts."
Looking at car parts and getting off-track talking about cars is what a normal meeting consists of.
"We do get distracted, but it's all talking about cars," Strader said. "Sometimes if one of us has a problem with their car or has a new edition to their car, we all go outside and take a look at it."
The club meetings are afterschool on Mondays and Thursdays, but the members spend time working on cars together off campus and on weekends, too.
"We enjoy learning and teaching," Strader said. "We help each other reach our goals."
It is apparent that the students all have dreams concerning their future cars, and so does McPherson.
"My dream car is a collaboration on both clubs I sponsor: a 100 percent carbon negative truck," McPherson said.
Strader and his fellow members have a passion for cars and hope to utilize this passion for their future occupations.
"My passion stemmed from when I was little," Strader said. "Car races and such. I hope and strive to become a mechanical engineer to fulfill my aspiration."