Lacrosse: Struggle for the Spotlight
Boys and Girls LAX Going Strong, Yet Has Been Lacking Student Viewership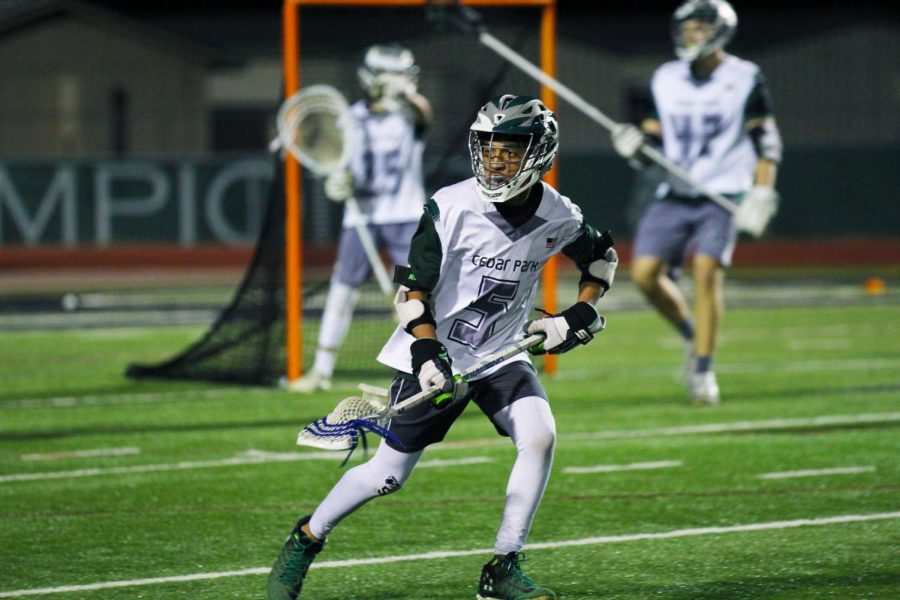 Balls flying, cross-checking and flows blowing in the wind, both the boys and girls lacrosse teams have been back in full swing this year.
The boys have already played in eight games, with their record sitting at 3-5 overall and 1-0 in district. The girls have played in ten games and their overall record is 8-2, while also being 2-1 in district play.
"As of now, we are only a couple games into the season," junior midfielder Jake Givens said. "I see a lot of potential, so I'm excited to see where we can go."
An obstacle that both the boys and the girls team face in the season is that they do not have the numbers on their teams as other local teams.
"I think the biggest challenge we face as a team is just the few amount of players we have," Givens said.
Though the girls play under a team name of Cedar Park, the team is made up of girls from different schools in the area. In addition to their Cedar Park players, they have players from Vista Ridge and Leander.
"Right now, it's a club team because we have to pull together girls from surrounding high schools to make a team," senior Willow Knight said. "If we had enough [players] for a team within CPHS, we could make it official with the school."
With an early record of 3-5 for the guys team, senior midfielder Sam Schaefer said that they are looking forward to better things, as they hope to improve not only their record, but their play as a whole.
"Our team could try and work better together and not get discouraged when the refs make a bad call or one of us gets injured," Schaefer said.
A challenge that the sport of lacrosse faces as a whole is the lack of interest and school support. According to Statista, however, the numbers of U.S. high school students joining lacrosse teams have been on the rise. On the flip side of that, The National Federation of State High School Associations shows that lacrosse is still below sports such as tennis, swimming and golf in terms of participation.
"I think [we need to] get more students to come and support our team at games," sophomore attack Brecken Hare said. "If we could get some more girls to come to some practices and see if they would be interested in playing lacrosse, then we could help our girls lacrosse team get on the school map."
Remaining Home Games
Boys:
-Thursday, March 7 vs McNeil
-Saturday, March 30 vs Georgetown
-Thursday, April 11 vs Gateway
-Thursday, April 18 vs Vista Ridge
Girls:
-Thursday, March 14 vs Westlake
-Wednesday, March 27 vs St. Andrews
-Friday, April 12 vs Bowie
-Wednesday, April 17 vs Vandegrift
About the Contributors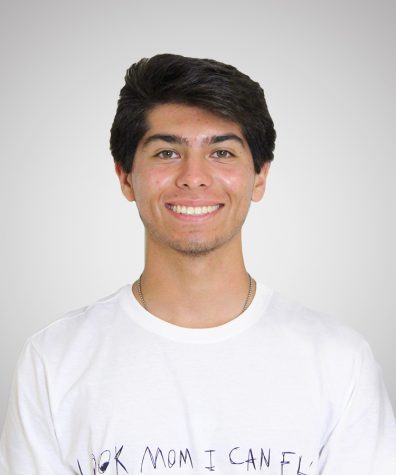 Jalen Gomez, Reporter
Jalen Gomez is a senior who is a member of both the Wolfcast and Wolfpack. He enjoys to primarily write about sports(football, basketball) and personality profiles. Jalen is a huge fan of anything Houston related, from sports to music to other random events. He plans on continuing in the sports journalism field in college, and is aspiring to follow that down the road.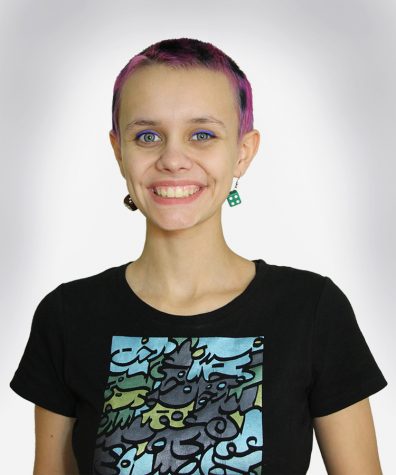 Deana Trautz, Editor-in-Chief
Deana is a senior going into her fifth year of yearbook and second year as Editor-In-Chief of The Wolfpack newspaper. In her junior when she joined the paper, Deana found her passion in journalism and now plans to study it at UT Austin. She loves spending time writing long feature stories, editing articles and improving the look of the site in any way she can. Apart from the paper, Deana loves peanut butter and saving bugs from fatal catastrophe. She also loves making earrings and dying her hair fun colors. If you are looking for Deana, check Lab 7!