Student Council 2013-14: Student Body Officers
Student Body President: Katerina Lee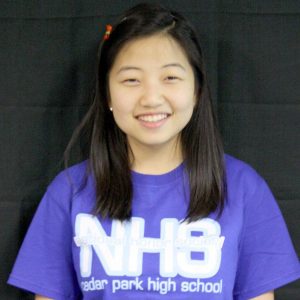 Next year will be junior Katerina Lee's fourth year on Student Council. During her term as Student Body President she intends to expand Student Council so that it represents the school as a whole more effectively.  Lee also represents Mu Alpha Theta as its vice-president, and is the NHS historian. The yearbook sales manager and HOSA member plans to study to become a radiologist after high school.  
Student Body Vice President: Quynh Nguyen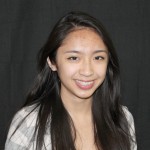 Sophomore Quynh Nguyen has served in her student government since the fifth grade. This year as Student Body Vice-President she is determined to replace the hand dryers in the bathrooms. Nguyen is heavily involved in film as an actor, director, and producer as well as the founder of The Deep Six Company. She was also involved in the production of Shattered Dreams 2013. She can play the guitar, piano and violin. Nguyen is an officer of the Spanish Club and Mu Alpha Theta.
Student Body Secretary: Sabrina Lee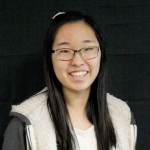 Sophomore Sabrina Lee will be serving her third year on Student Council as Student Body Secretary next year. Her main focus for next year will to keep the Student Council organized. Lee also participates in Spanish Club and Mu Alpha Theta is interested in teaching the English language abroad when she completes college.
Student Body Reporter: Alina Tang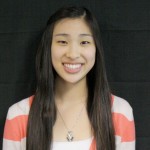 Sophomore Alina Tang has been involved with student since her freshmen year. This year her goal as Student Body Reporter is to raise awareness of all school events. The aspiring doctor is also a HOSA member, yearbook editor and the Mu Alpha Theta historian.
Student Body Treasurer: Sydney Tran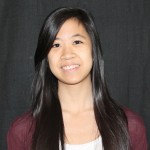 Junior Sydney Tran served as Junior Class Treasurer this year.  Next year she hopes to give the students more of a voice. She is also the NHS treasure for next year, a member of Mu Alpha Theta and Spanish Club. Next year, along with dancing on the Celebrities, she hopes to pursue her dream of becoming a doctor and join HOSA.
Student Body Historian Brooke Hagood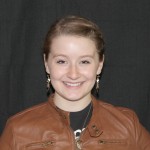 Freshman Brooke Hagood was elected for next year's Student Body Historian and this past year was her first year as a member of Student Council. Not only is Hagood Historian, but she is also the captain of the freshman cheer squad. Hagood ran because she really wanted to get involved in the school and change things for the better. Hagood's goals for next year are to fulfill the duties of Student Body Historian to the best of her ability, so she will be better prepared when she runs for a more dutiful position.