A Few Clicks is All it Takes
Junior Jaelyn Gray Starts Online Thrifting Business
Hang on for a minute...we're trying to find some more stories you might like.
All dreams start somewhere, and for junior Jaelyn Gray, her dream is becoming a reality. Gray has started her own Instagram run business, KJTHRIFTING, where she goes and buys unique clothing items and then posts them on Instagram at better prices for people to buy, while also donating the clothes that no one purchases.
Gray started her business with her best friend Katlyn Cole just three weeks ago and said that she has always dreamed of incorporating fashion into her day job.
"My favorite thing about KJTHRIFTING is that thrifting is never the same–every day is a new success, a new challenge, and a new goal," Gray said. "Katlyn and I go and thrift shop, and then post them for people all around the world to wear. It's easier for others than going to the store themselves. Because we do shop in thrift stores, you'll never find the same thing twice. A lot of our pieces are iconic and that makes us stand out from any retail store."
Gray said that she was inspired to make this business because she has always loved thrift shopping, and shopping in general.
"I wanted to find a way to help others," Gray said. "I was inspired to create this business so that I could do that makes me happy and along the way make other people happy."
Working with a best friend can be seen to be challenging, but Gray says it's one of the best things about her shop.
"Things can and do get tricky while working with friends but it truly makes things easier and more fun," Gray said. "The way that it all works is that we work on our own schedule which is approved by the other person and we never make a decision without consulting each other. We are both owners, we both have our own responsibilities."
While only three weeks in, the shop has been hard work, but Gray said that the work is all fun.
"Some things that I think are extremely fun about running this business is that I like making others feel happy, which I feel like we have been good at," Gray said. "Another thing that I think is fun is that we go on trips all over town to shop, take pictures to style the clothing and sometimes even travel. All of those things are a big part of who Katlyn and I are as people. We love clothing, traveling and art. We have both been so blessed with the opportunity to strive and do all the things we love."
About the Writer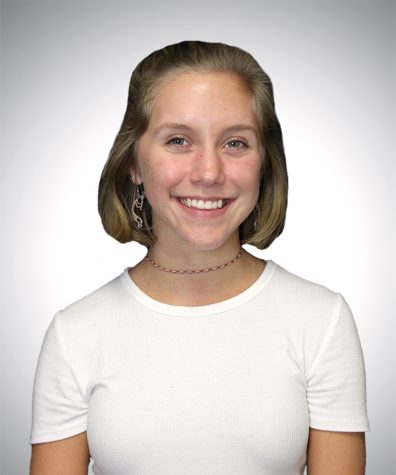 Kieren Garner, Reporter
Kieren is a junior and this is her first year being a reporter for The Wolfpack. She is also a part of the theater program and enjoys writing feature pieces. Her biggest passion is creative writing, and wants to major in it at the University of North Texas. Kieren loves writing, reading, and photography, and is a lover of all things nerdy.