African American Heritage Club to Black Student Union
Celebrating Heritage and History
The president of the Black Student club, senior Stella Shipps, joined the club her sophomore year when it was called African American Heritage Club. At that time, there were around five members, but it has now grown to 17 members. The name changed from African American Heritage Club to the Black Student Union last year because they wanted to promote diversity. Shipps said that she was a little hesitant to become the club president because she did not think many people would join. 
"It was Mr. Madu who inspired me to continue the club because the president at the time was a senior," Shipps said. "One day after class he told me that he wanted me to be the president, and he brought snacks for our meetings which was an extra incentive."
Shipps said that the overall mission of the organization is to promote diversity through service, however, due to the pandemic, they haven't been able to do so with limited volunteer opportunities. 
"So now the primary goal is to provide a safe space for discourse about social issues," Shipps said. "The intended message is a general positive outlook of the future."
Shipps said she grew tired of Black History Month, after realizing it was the same routine year after year. In response to this, Shipps said she wanted to change things up a bit to break up the monotony. She wanted everyone to know about each other's goals, so that people can help each other out.
"I was bored of Black History Month because it always seems to be the same thing every year: MLK's speech and Rosa Parks," Shipps said. "We learned of each figure back in elementary school, and iterations of their accomplishments seem redundant. I wanted to flip the script and highlight Black futures instead of Black history, which we pretty much all know. The intended message is a general positive outlook of the future."
As part of Black History Month,  Shipps thought it would be a great idea for members to share their dreams and goals. Junior Raniya Laneau decided to submit a video to the club. 
"The reason why I submitted a video for the Black Student Union is because there are oftentimes misconceptions about young black students not having goals for their future," Laneau said. "I wanted to show everybody that Black students do have goals and are very serious about school."
Laneau said the Black Student Union is a club that is a safe environment for Black students to freely have their voices heard. 
"Being enrolled in a majority white school, it can be uncomfortable to talk about the experiences and the struggles of being black without feeling like you're being misjudged, but in the Black Student Union, I feel safe to talk about those things," Laneau said. 
According to Laneau, she believes the Black Student Union could also better support Black students by telling them different ways that they could improve their mental health. Laneau said that students are more prone to mental illness due to discrimination and racial bias, so if the Black Student Union could tell them how they could improve their mental health, she thinks that it could really benefit them in the future. 
"I also think the Black Student Union could help us with how we could be prepared if we come across racism," Laneau said. "I think that Black Student Union could also teach us more black culture and also talk about famous black people that weren't taught to us in school."  
The club meets during DEN on Zoom every other Friday to socialize and discuss social issues. To know more about the club you can contact the president Stella Shipps. 
About the Contributor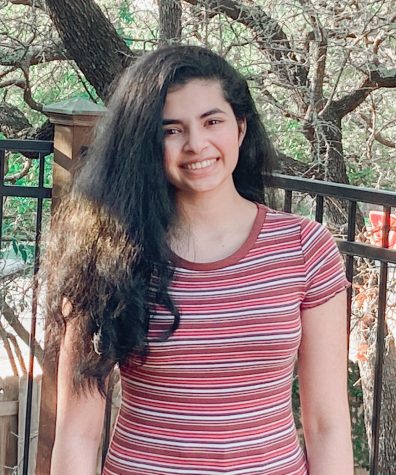 Rachana Kommineni, Reporter
Rachana is a junior and first year reporter. Inside of school, she's involved in DECA, WISE, Spanish Club and theater. Outside of school she also participates in theater and dance. Weaving and trying new things from YouTube, is what she does in her spare time. She enjoys writing feature stories because she gets to learn more about people and learn new things about them. She hopes to attend Seattle University to major in communications or journalism. Some facts about her include: she loves skittles and Mike and Ike, she injures herself on a daily basis over things which people shouldn't get injured over and she loves to listen to pop music.