Cedar Park Destroys Georgetown's Momentum in First Test of Season
CPFB Improves to 6-1 Record; Hands Eagles Second District Loss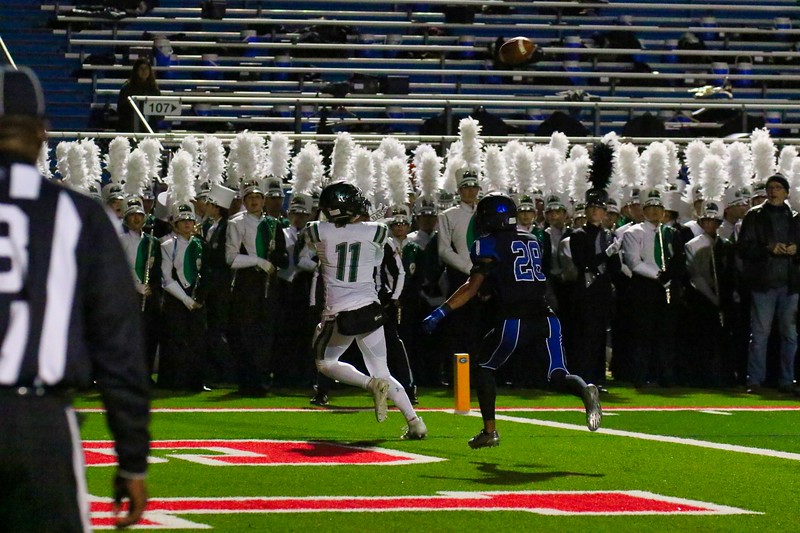 The game against Georgetown for the past few years has always been full of drama and excitement. In 2017, the Wolves were able to put up a comeback performance to win 28-27 after Mak Sexton fractured his femur, and in 2018, the game against Georgetown was essentially a dog fight, but the Wolves came out victorious 27-24. This year wasn't going to be any different, and sure enough, the Wolves fought hard, as they improved to 6-1 after defeating Georgetown for the third year straight.
The first quarter was pretty silent for both teams on the offensive, as the only points on the scoreboard came from a field goal converted by junior K Justin Bohrer. The defensive side of both teams was very strong throughout the whole game, but right off of the bat, it seemed as if the game would've been a defensive showdown.
"We have a mindset on defense which is being the most physical team," junior S Blake Burton said. "We also were very prepared coming into the game and we had a good game plan that we were able to execute."
The offense turned around in the second quarter and continued to play well for the rest of the game, as junior QB Ryder Hernandez threw for 277 passing yards and 4 TD's: one to junior WR Josh Cameron, one to WR Preston Scott, and two to junior WR Gunnar Abseck. These four players for the Cedar Park offense have shown that the connection between the four of them leads them to have games full of completions and touchdowns.
"We just catch as many footballs as we can during practice and try to improve as much as we can during the week," Scott said. "We are preparing with extra motivation and we want to show everyone what we can do when our offense is hitting on all cylinders."
The defense continued to play well, only allowing 15 points throughout the whole game. The defense's test this coming week is going to be the toughest test yet, as CPFB hosts Hutto at Gupton Stadium this Friday.
About the Writer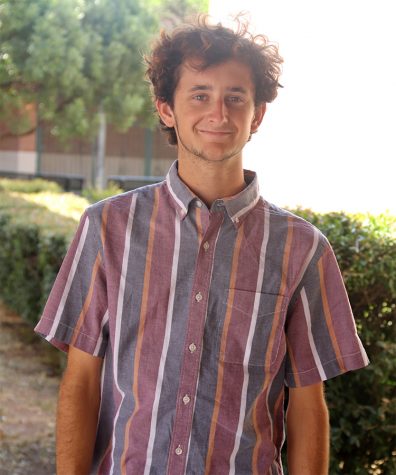 Noah Hedges, Reporter
Noah Hedges is a senior. This is his second year on the Wolfpack Staff. He's in the drumline here at Cedar Park, along with being the kid who plays the drum solo at half-time during football games. He enjoys writing about music and sports. Noah wants to march drum corps in the future and he is majoring in Music Industry with a minor in Graphic Design at the University of North Texas. Following college, he wants to teach and arrange music for High School Bands and Drum Corps.