FFA to Take Four Teams to Area
LDE Teams Earn Two First, Two Second Place Rankings
In Districts on Nov. 11, CPHS FFA came in first place in public relations and senior creed speaking and second place in senior chapter conducting and job interview. Area is being held throughout the week over Zoom, with public relations and senior creed speaking on Nov. 17 and chapter conducting and job interview on Nov. 21.
With Area being held online similar to last week's District competition, FFA Club President and senior Skye Lindholm said the team is more prepared since they know what to expect. However, in District, certain events were pre-recorded, but for Area, every event is live.
"We're basically doing what we did to prepare for area, just more hardcore," Lindholm said. "We're drilling questions and making sure we speak with emotion when we say our script. We were more focused on just getting the script correct for District, but now we're focusing on emotion and voice tones and/or inflections since we have the script down. A huge part of what decides who advances to State is getting those questions down. If we can get questions close to perfect and nail our script, I'm confident we'll advance to State."
Area is more intense than District, as only first place advances to State. In addition to reciting their scripts, members also have to answer questions live.
"The only thing I'm really worried about is questions," Lindholm said. "If we don't get them perfect for chapter conducting, there's not really a chance to advance to State. For public relations, if we don't answer questions close to perfect, there's no chance of placing in the top two. To combat those concerns, we're just drilling questions so we're prepared."
After State, the teams could advance to Nationals. FFA Vice President and junior Kaitlyn McCord advanced to Nationals last year for green hand creed speaking.
"I was very nervous [to compete at Nationals], but when I actually got in the room to compete I felt oddly at peace," McCord said. "Also, I was very sick the entire week at Nationals so it was hard as is, but I fought through it and finished in the top 15 in the nation. It felt really good to place that high. I watched my hard work and time that I put into the creed pay off."
Aside from competing in LDEs, FFA has been preparing for the county livestock show in December. Members will show lambs, goats and pigs on Dec. 8 and 10.
"A lot of us are spending many hours at the barn [each] week working and taking care of our animals, which is really getting prepared for the county show in December," FFA Club Sentinel and junior Lily Atkinson said. "We are all constantly adjusting feed routines and getting our animals into the best of shape."
Having and showing animals comes with a lot of management, as members must make sure their animals are warm and comfortable, getting enough water and not getting sick at competitions. According to Atkinson, you can find members supporting their friends, walking the showgrounds or taking a nap with their animals in the pens.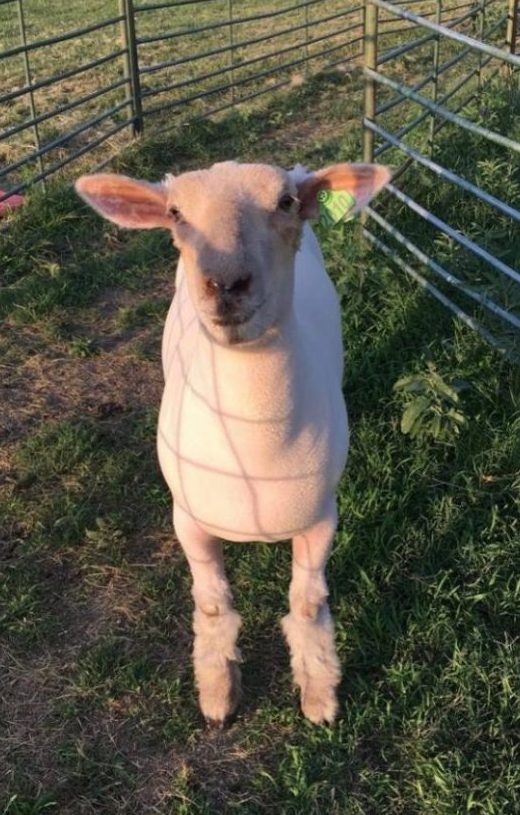 "I love having the responsibility of raising a show animal," Atkinson said. "The best part about being a part of this industry is walking into that show ring knowing all the hard work you put into your animal. The best feeling in the world is the little adrenaline rush when a judge picks your animal."
The animals are judged on their body conformation, muscling and how they move. However, according to Atkinson, who is training one lamb, that isn't the hardest part.
"The hardest part about competition is walking into the show ring knowing that there are always people who have more money than you, more animals than you, and better animals than you," Atkinson said. "I know that I always have to remind myself of the hard work I put into my animal, and that even if I don't place, I'll walk out of the show ring knowing I put my heart into it."
FFA meets the second Tuesday of every month after school at 6 p.m. on Zoom and is always looking for new members. Interested students can email Agricultural Science teacher, Shannon Butler, at [email protected] for the meeting link.
"I love being in FFA because there is a little something for everyone," FFA Club Treasurer and junior Callie Hobbs said. "We have so many interesting events and topics, and it is so easy to find something that you'll love. Our members and our teammates have become like a family."