Prep, Prep and More Prep
PSAT Team Prepares for the Next Test
On Oct. 29, 10th and 11th graders took the NMSQT, the version of the PSAT that is used to determine which sophomores and juniors are eligible to enter the National Merit Scholarship program. Students were either given four hours to complete the test or the option to stay home for asynchronous learning if they opted out.
For those who took it, such a short period of time could either fly by in an instant or seemingly drag on for eternity. What is true for most students is that after the PSAT was done, they could go home knowing that they just completed one of the biggest tests of the year, lifting a huge weight off of their shoulders. However, according to math teacher Mary Beth Battles and English II and AP Capstone Research teacher Lauren Madrid, who are both part of the PSAT Team, this is only the beginning.
"After the PSAT, math starts focusing on the other topics of the SAT, " Battles said. "These are some difficult concepts that do not appear on the PSAT. We also compare the SAT to the ACT so students can see how they differ, as well as practice ACT tests."
The prep work the PSAT team, an elective for LISD juniors, offers covers all the ground needed to succeed on the PSAT, SAT and other standardized tests. Khan Academy is a frequently used website for the class as they are partnered with College Board, the organization that administers the PSAT. Their lessons can range from questions about within-sentence punctuation to the correct way to analyze a scatter plot and how to factor polynomials. The website's wide array of videos can be a major help to learn the necessary skills on the test.
"The most useful resource has definitely been Khan Academy," junior PSAT team student Tristan Hernandez said. "It lets us work out practice problems that are similar to the actual PSAT."
On Nov. 4, nearly one week after the PSAT was taken, the group covered what SAT essays should look like and specific do's and don'ts when structuring the main points of the essay. Two articles, both from Khan Academy, were given for the students to discuss. One of them was a glossary of terms, including diction, logos, pathos, ethos, syntax and parallel sentence structure. All of these are used in stories and articles featured on the SAT, and it's up to students to notice and note them in their essays. On another day, the group plans to tackle math typically seen in the 10th and 11th grades, like geometry, trigonometry and complex numbers.
"
I liked learning the topics with the teacher and then practicing them by myself because it made sure I fully understood the section that we were learning."
— Tristan Hernandez
"Usually I create a Peardeck for students to follow and we work on procedures for solving math problems quickly," Battles said. "Talking about math is an extremely important method for seeing and understanding it better. Being virtual made this very difficult and even breakout groups didn't seem to help, so we mostly worked as a class and individually."
The students in PSAT team was given an SAT at the beginning of the year in order to gauge what topics needed to be focused on. Each section of the PSAT – reading, writing and language and math with and without calculators – was broken down into the hardest question types, and when students started getting them right, timed sections were given. There is almost no homework in the course, but students are expected to practice individually.
"I liked learning the topics with the teacher and then practicing them by myself because it made sure I fully understood the section that we were learning," Hernandez said. "Even though, during presentations, they called on us randomly to give answers, it made me pay attention and helped me learn the topics."
In the PSAT Team, it is the student's responsibility to follow through on practicing. The actual work is not what the class gives, but how motivated and willing to practice students are in order to receive a good score on the PSAT.
"Mrs. Madrid and I can guide them, but students will only get out what they put in," Battles said. "Under the awkward circumstances of being virtual, I think the majority of our team did very well and participated in carrying out the day-to-day procedures. If they truly want to be a National Merit Scholar, they have to be willing to work like one."
About the Contributors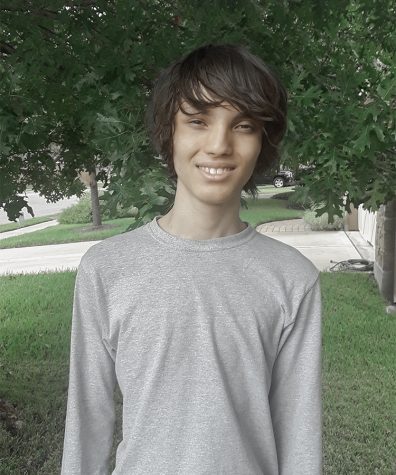 Jaden Kolenbrander, Reporter
Jaden is a sophomore and this is his first year on staff. While his main activity is writing and contributing to journalism, he also enjoys graphic design on the side, being in the school's graphic design class and occasionally using Photoshop for fun. He would like to write stories that delve into the inner workings of every group and organization. He plans to enroll and major in journalism at UT with a minor in economics. Outside of school he enjoys listening to music of all genres, riding his bike, sleeping and playing (and eventually quitting) video games.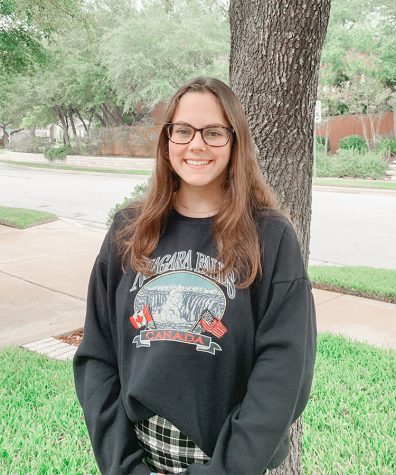 Ally JohnPress, Reporter
Ally JohnPress is a junior and second-year reporter. She is secretary for the National English Honor Society and enjoys writing her own fiction stories in her free time. She also trains Krav Maga, self-defense, out of school. Some of her favorite things include: Mint chocolate chip ice cream, walking her dog, Haylie, threatening to fire staff members (#firingsquad), watermelon Sour Patch Kids, playing Minecraft, jetskiing, hiding things in Hert's stocking and bracelet-making. She enjoys writing about conspiracy theories, but also features about ongoing school events. She wants to go to the University of Texas at Austin and study psychology or adventure to the West coast and discover a hidden love for something.