Sophomore Receives Award for Sculpture
Hang on for a minute...we're trying to find some more stories you might like.
Sophomore artist Mary Paige Perry was recognized on April 19 at the Leander City Council Meeting for winning the Earth Day Sculpture competition.
Her sculpture "The Bear" won her $150 in the contest hosted by Clawson Disposal Systems and the Leander Public Arts Commission.
"My strategies for making my sculpture is all planned out in my head," Perry said. "I know exactly what I want it to look like in my head. Then I sketch it out. I start the project a week before. My project was done the day before the judges came to my school."
Perry is planning on making other sculptures to impress others with her art and said she finds sculpting relaxing and helps calm her down in the confusion in difficult classes.
"My ultimate goal is to be a great artist that everyone will know my name and to be in galleries all over the country," Perry said.

About the Writer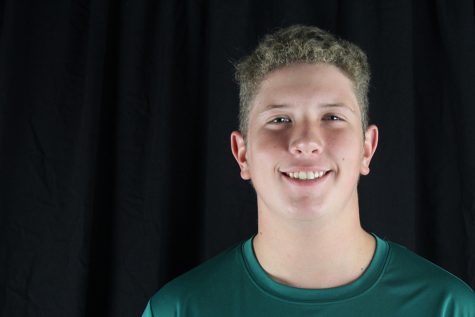 Garrett Wilson, Reporter
Garrett Wilson is a junior and in his first year of CPHS News. He enjoys giving the students information of multiple sports on The Wolf-pack. Apart from writing articles, his main hobby is playing for the Cedar Park football team. He also really enjoys chilling with his friends and eating breakfast at Natalie's Doughnuts or Starbucks.