Sticks and Stones May Break Her Bones, But She is Unstoppable
Senior Varsity Volleyball Player Plays At Full Strength For The First Time Since Eighth Grade, Discusses Past Challenges, Excitement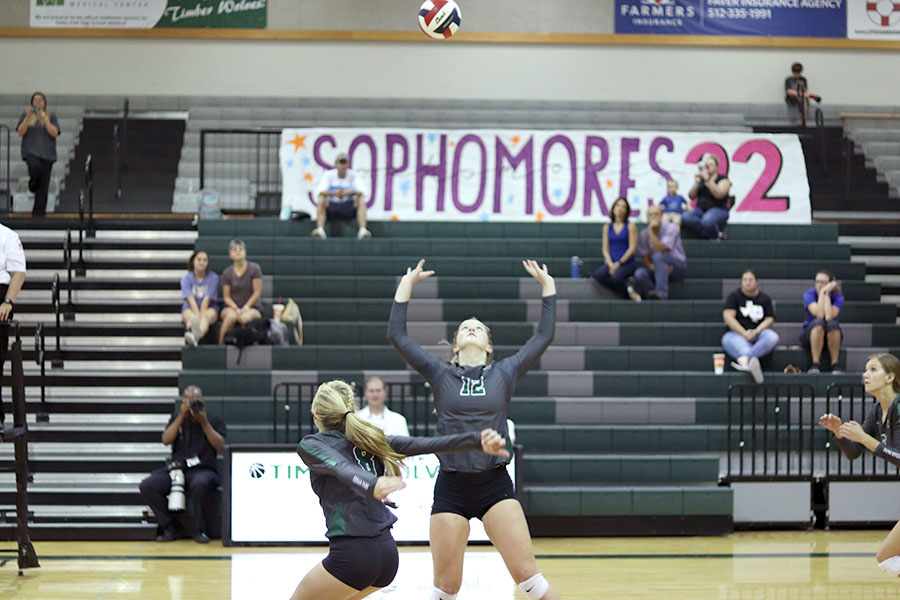 After completing her mission to overcome an injury, senior setter Olivia Meyer, will play for the volleyball team this year at full strength for the first time since seventh grade.
In eighth grade, Meyer's knee cap came out while she was running during a volleyball game and due to her injury, she had to be taken out of the gym in a wheelchair.
"When I first felt my knee pop, I was in a state of shock and I had no idea what just happened to me," Meyer said. "I was in a world of pain and I remember how helpless I felt in that moment because I couldn't gather my thoughts nor could I walk. The whole atmosphere was so surreal because it all felt like a dream."
In the process of her knee cap coming back into place, Meyer's patella tendon (the tendon that connects the kneecap to the shinbone) stretched out and some of the cartilage was chipped off. The injury required surgery to fix the cartilage, but the patella tendon was unable to be repaired.
The surgery was only a temporary fix, however. Meyer had to wear a knee-brace to hold her knee cap in place every time she played volleyball or did anything related to working out. Meyer said she hated wearing the knee brace at first because it was uncomfortable and because she would spend too much time adjusting it during the games.
"[The knee-brace] bothered me for a while, but over time, I learned how to embrace it and realized that I'm wearing it to help me play the sport I love," Meyer said.
Meyer would constantly tweak the muscle that held her knee in place and says she never trusted it 100 percent. But even when she tweaked it, it never hurt her enough to take her out of the game.
"I truly believe that even though I was still hurting my knee all the time, it made me never take the game for granted because I realized how much I love the sport," Meyer said. "I always pushed through the pain because the way the game made me feel was always greater than the way the pain made me feel."
"
I always pushed through the pain because the way the game made me feel was always greater than the way the pain made me feel."
— Olivia Meyer
Then in March 2018 during a club tournament game, Meyer felt her knee cap come out again, but this time she couldn't get back up off the floor.
"As soon as I fell to the floor, I knew it was broken," Meyer said. "I couldn't stop myself from crying, not from the pain but from how long the road to recovery was that I was about to step foot on."
Surgery was needed in order to restructure the patella tendon permanently, which made it difficult for Meyer to play for six months.
"It was heartbreaking for a while, but I had to keep my eye on the prize and remind myself what I was working towards to get back out on the court and do what I love," Meyer said.
Throughout the whole process of returning to game action fully healthy, Meyer persevered through her injury to do what she loves most; playing volleyball.
"It was worth it to me," Meyer said. "I always told myself that if this was my last game, I better go all out to make it the best game I've ever played in order to be able to look back with no regrets."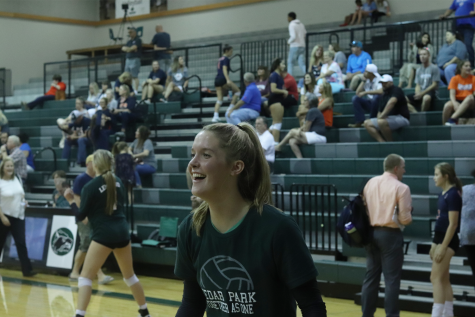 For the first time since seventh grade, Meyer is fully healthy and ready for game action. Meyer said she has a new perspective on this season, given it's her senior year.
"I want to make the most of every moment with my team and coaches," Meyer said. "I also want to ensure the district champion title in order to help us become successful once playoffs come around. With an amazing coaching staff and a heart to win, I truly believe that this team is capable of exceeding the limits and taking this program to the next level this season."
About the Contributor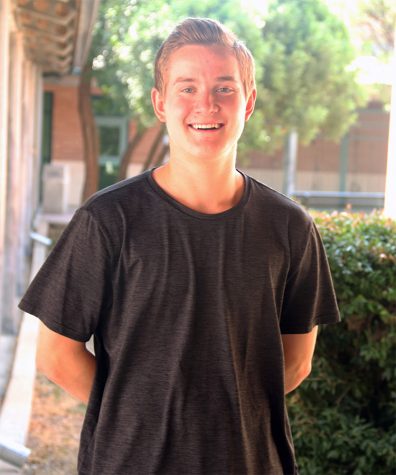 Justin Ballou, Reporter
Justin is a senior and third-year sports reporter on the Wolfpack Staff. Next year, he will be a converged broadcast media major at the University of North Texas. He hopes to start his career with the Cowboys or another sports team in the DFW area. Justin is from Cleveland and is a Browns fan for life.