Headband Havoc
The new fad among the girls of Cedar Park High School is headbands by the name of 3 Chords. 3 Chords is "a social enterprise founded in September 2010 to train, employ, and empower Haitian women and their families," as quoted from their website, www.3cordshaiti.com. The crafty headbands are created with fabrics being braided and sewed to other fabric in order to be tied around your head.
 These fashionable new headbands are taking Cedar Park by storm, and just in time for spring headband weather. This past year, headbands have come back into style, or as some people would argue, they never went out of style. From thick floral headbands to skinny colored headbands, headbands are all the rage. 3 Chords brings a tropical twist to the original headband idea.
Not only are these headbands incredibly cute and original, but they are also fully functional and useful. They keep back any stray hairs, just as a good headband is supposed to. They are also able to be tied instead of just elastic, making it easy to be worn on any shape or size head.
In addition to the usefulness, these headbands are for a good cause. They are made by Haitian women and help provide them with a stable job and income, which is extremely crucial to a struggling country like Haiti. Not only does the company sell headbands, they also sell bags, laptop cases, baskets, and greeting cards. These headbands and accessories offer hope to the women of Haiti, and a useful product for the girls of Cedar Park and beyond.

About the Writer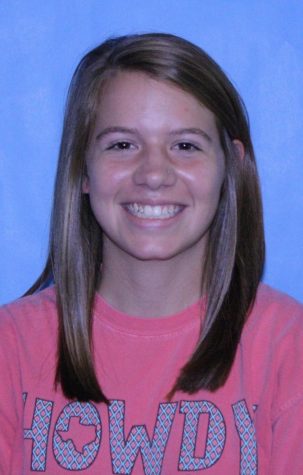 Paige Parks, Writer
Paige "Swaggie" Parks is a junior and second year staffer for The Wolfpack. Born and raised in Cedar Park, she loves the area and its proximity to Austin. Paige is a member of the Fellowship of Christian Athletes and plays varsity softball for CPHS. When she is not playing softball, she drowns herself in homework. She enjoys spending time with her dog, Duncan, and buying him cute sweaters that he refuses to wear. Her favorite teacher is none other than Mrs. Hert, whom she admires. Paige is looking forward to another great year for The Wolfpack.