Warning: "Pony" Will Make You Cry
Addie Dawson reviews Rex Orange County's newest album "Pony"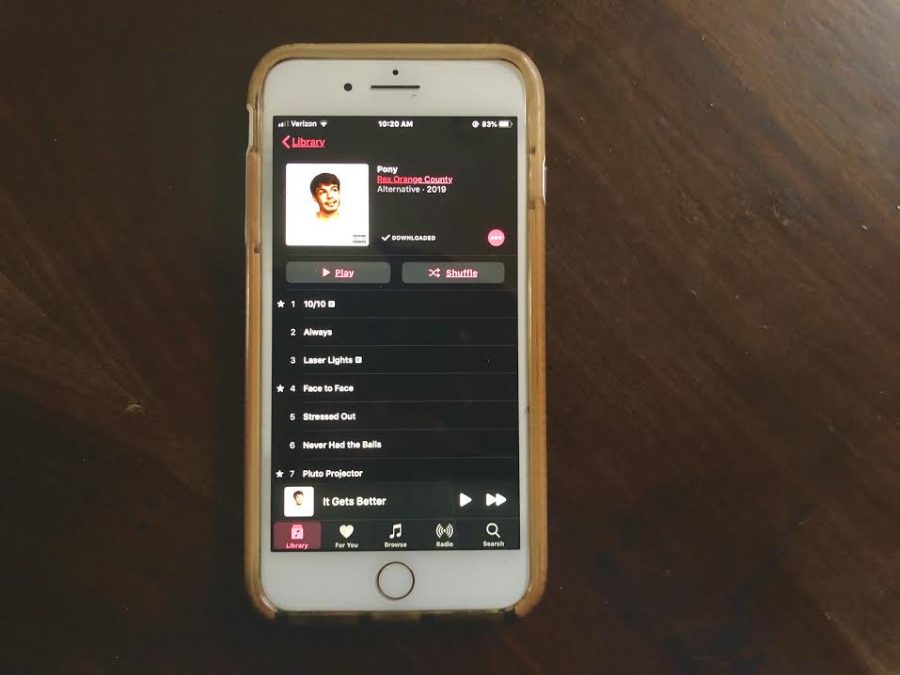 Rex Orange County has had many successful albums produced in the last few years, but his latest album titled "Pony" highlights his struggle with mental health, love and the inevitable presence of change. In only ten songs, Alex O'Connor, the mastermind behind the lyrical and vocal aspect of Rex Orange County, brings the listeners on a roller coaster ride of familiar and deeply personal nostalgia that associate with the younger self.
O'Connor's array of music in "Pony" supports personal growth and it acts almost as his testimony to his struggle throughout his life. The songs on the album combine to create the best musical representation of the process of maturity, mental stability and purpose in life. In addition to the pull of nostalgia, O'Connor successfully exemplifies the complications that come with starting new chapters in life.
My favorite song on the album titled "It Gets Better" is a tribute to the people and circumstances that shape a person and prepare them for their future. O'Connor sings about how much progress he has seen in the last few years in his life pertaining to his lover and his personal struggles. The song represents moving on and going forward in life, but not without looking back at the past and comparing the present to the old days. With a catchy tune and peppy beat, "It Gets Better" allows one to look back at how far they've come over the years and to be appreciative of the passing of time, healing and memories.
The upbeat songs on the album like "10/10," "Laser Lights" and "It Gets Better" all feature the sound that Rex Orange County fans have grown to love, for the use of symphonies and orchestral interludes pepper the songs in open verses. Similarly, the slower songs on the album like "Always," "Stressed Out," "Pluto Projector" and "It's Not the Same Anymore" all are strung heavily with piano runs and soft acoustic guitar that O'Connor beautifully plays to tell the story of his young love life and battle with depression.
Beginning with the first song in the album titled "10/10," the words and fast-paced tune creates an atmosphere of nostalgia and fond memories from a hometown. The song emphasizes the importance of surrounding oneself with people that care and have support for that person. O'Connor subtly dismisses the people who were infectious in his life with the words of the song, beginning his album with a clean slate to his past in order to introduce his struggle with mental health, love and self-discovery.
His next song titled "Always" stirs up a whole whirlwind of emotions that I bet resonates with the majority of young adults when O'Connor speaks about his uphill battle with depression. The surprisingly upbeat song is a thanksgiving to the one person who provided support to him through his mental battles, particularly by reminding him of his progress along the way. In the end, he emerges a changed person, free from the bondage of illness and self-judgment.
The fourth track on the album titled "Face to Face" plays with the heartstrings of anyone who has ever been in love at a young age. The song pays attribute to a specific love in his life and the time spent with that person. O'Connor gives a nod to his adolescent self who gave his love to someone he held in high importance and expresses his longing for this time period and person. The beautiful song is full of appreciation and love for the person he holds in the highest importance, in this case, his love.
"Pluto Projector" is a soulful, delicately written song about O'Connor's thankfulness toward his lover who stuck by his side through his struggles and ongoing depression. He sings about the fact that he wouldn't have been able to resurrect from his mental grave if it hadn't been for the support and love of his soulmate, explaining that she was the only person who fully understands his battle. He promises his lover that he will soon be well enough to repay her for her sacrifice and roll in his recovery, which is beautifully played out through the use of violins and guitars.
The album combines the complexity of his personality with his musical genius, the songs representing the depth of his feelings by showing who he is as a person and as an artist. With its variability in sound and extent of lyrics that extend to a wide range of listeners, "Pony" is one of Rex Orange County's best albums. It has a sound and song for any person of every age to relate to and connect with emotionally on the level of new beginnings. I highly recommend listening to the album with intent to gain personal growth from it, for the words of O'Connor pierce the heart while simultaneously healing it.
You can listen to the album via Apple Music, Spotify, Amazon, or Google Play.
About the Contributor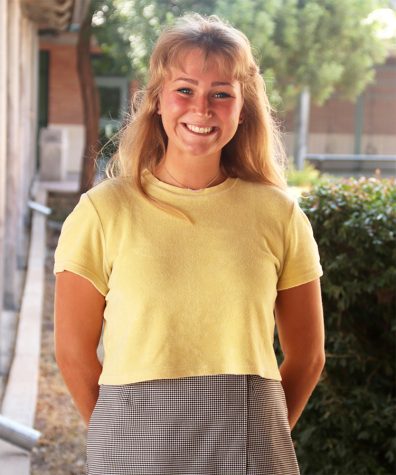 Addie Dawson, Reporter
Addie Dawson is a senior and a first-year reporter. In addition to being a Wolfpack staff member, Addie is a student leader at the Friday night football games and loves to be a part of any and all school events. She enjoys writing about the student body and staff at CPHS as well as opinionated pieces about our culture and social norms. Addie plans to attend Texas State University in San Marcos to study English with an emphasis in Creative Writing. Addie proudly owns a bearded dragon named Clementine, loves the color yellow, and enjoys being the loudest one in the room.