Trailer Treasures
On the corner of South Congress and Monroe, a line of colorful and eclectic trailers are strewn along the street. Each trailer has something unique to offer, from cupcakes to po-boys, and everything in between. With an empty stomach and an open mind, I traveled to downtown Austin to taste the cuisines of Austin's esteemed food trailers. I tried out four different trailers, each with their own specialty and flavor.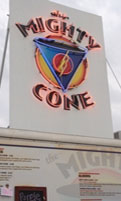 The Mighty Cone
Rating: 4.5/5
My first stop was a trailer that is well known for occupying a spot at the Austin City Limits Festival. The Mighty Cone is a popular spot, and sells cones that contain fried chicken and/or avocado tacos, cheese sticks, and other sides. I was in the mood for something different, so I tried a chicken avocado cone. Though I have never really been a big avocado fan, I adored the fried avocado in this dish and the fried chicken was just as amazing. All the fried foods at The Mighty Cone are breaded with almonds, sesame seeds, chili flakes, corn flakes, and seasonings. This combination of breading gives the chicken and sides a unique taste. The chicken has somewhat of a southwestern flavor which only makes it better. I also ordered a side of cheese sticks which were perhaps the best cheese sticks I have ever had. They were not overly fried, like many cheese sticks I've run into elsewhere, but in fact had the perfect amount of crispiness. Overall, my meal was superb, uncommon, and  unexpected. It was an unusual meal to have, which makes it quite true to the Austin atmosphere.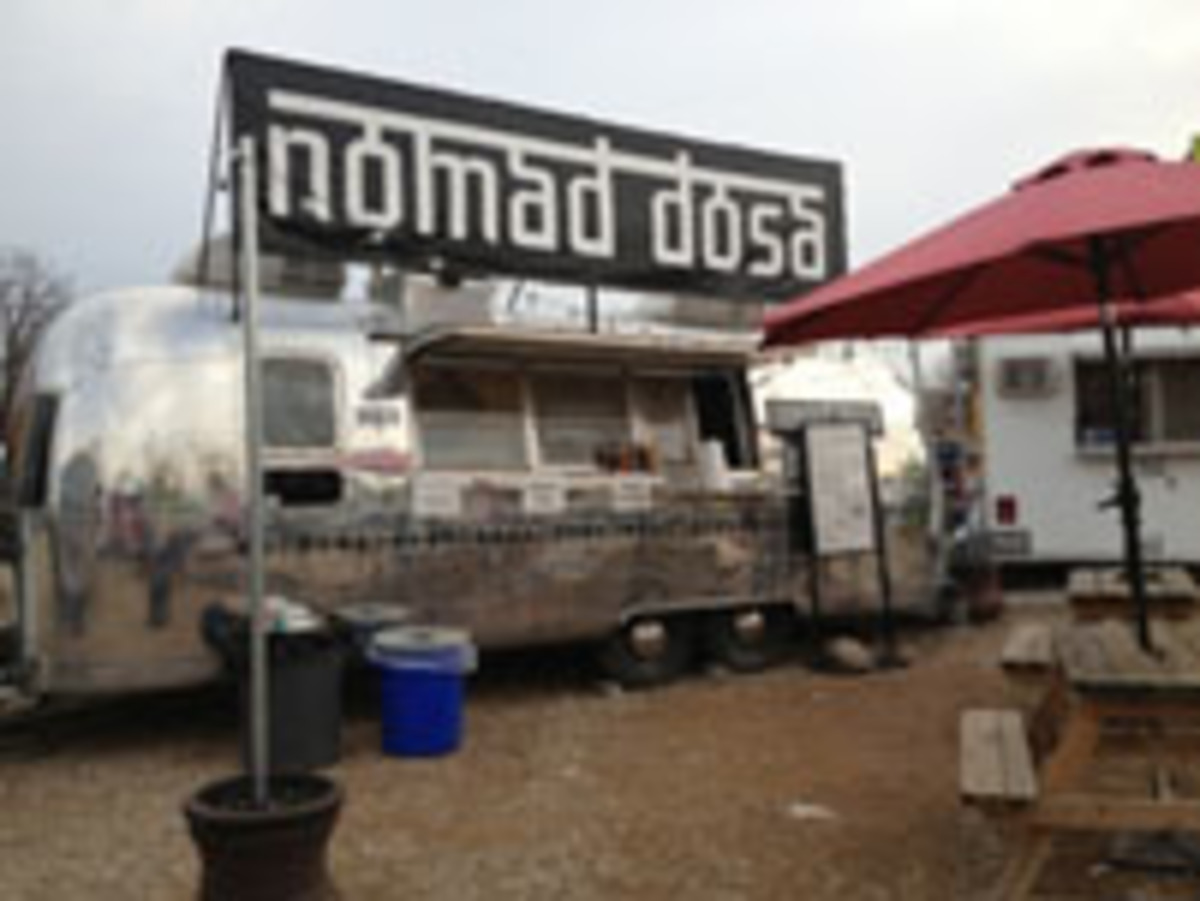 Nomad Dosa
Rating: 4/5
My next stop was a chrome trailer tucked away from the others, offering South Indian food. It advertised dish called a 'dusa' which is a crepe-like wrap, similar to a taco, with fillings and toppings. You can choose from different combinations of vegetables as a filling. I chose the 'Holy Cow' filling which is a blend of spiced potatoes, sautéed onions, roasted cashews, and peas. I topped it off with carrots, lettuce, and bell peppers and a side of rice. I did not at all expect what I got, and it was a pleasant surprise. It was remarkably delicious despite it's not so appetizing appearance. The fillings were perfectly spicy, but not enough to send you running for water. The prices were reasonable, but a little high for a food trailer. However, considering the portion size was massive, you get what you pay for. The meal altogether was exemplary, and I am glad that I took a step out of my comfort zone to try it.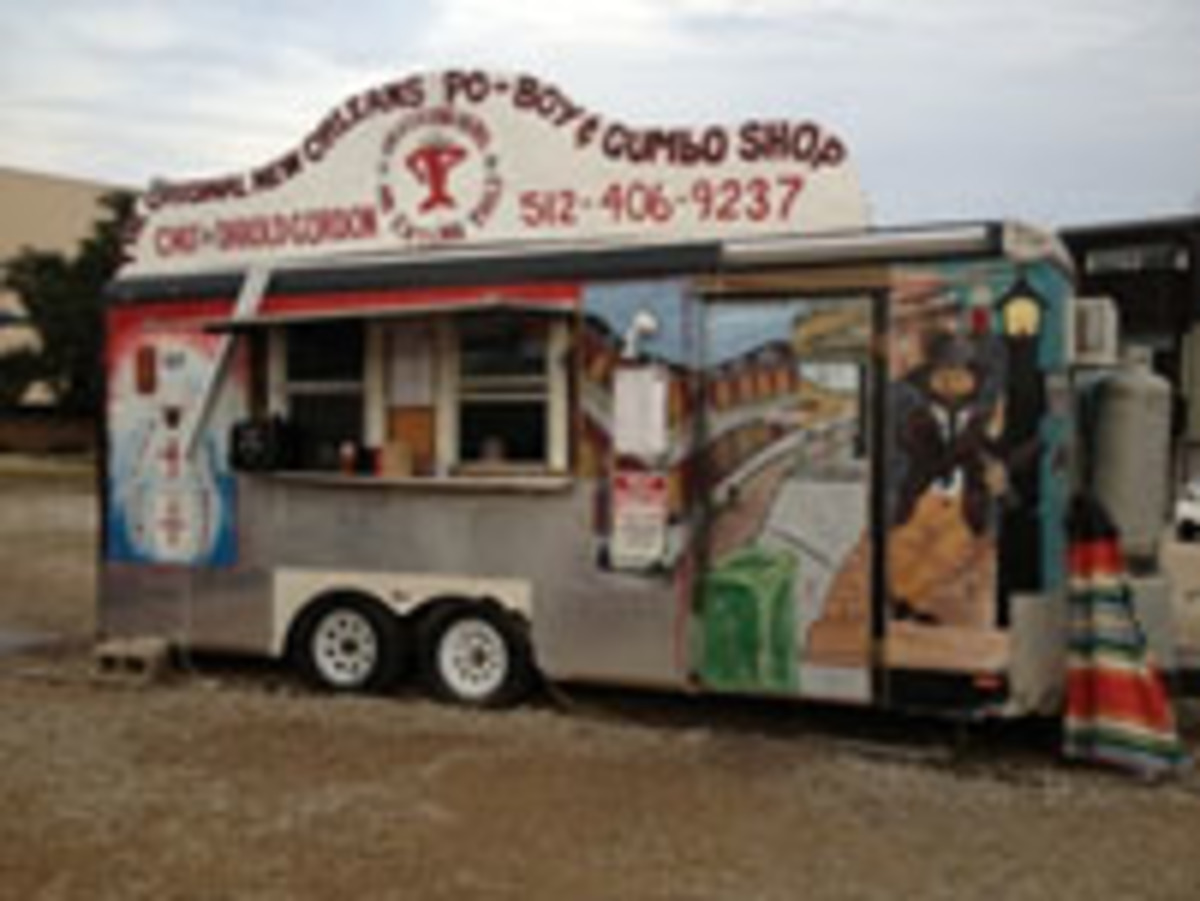 The Original New Orleans Po-Boy and Gumbo Shop
Rating: 4/5
I have to say, I have never really been a fan of seafood and I was a little skeptical of this trailer until a man in line told me how the shrimp tacos were 'to die for'. So, I took a chance and tried out a shrimp taco, which, just as the man had prophesied, was indeed to die for. The perfectly fried shrimp and fresh lettuce and toppings were harmonious in this Cajun masterpiece. The meal was excellent, as well as the prices. For six dollars you could buy a six inch po-boy that is well over six inches. I suggest this trailer to fans of seafood, Cajun food, and good prices.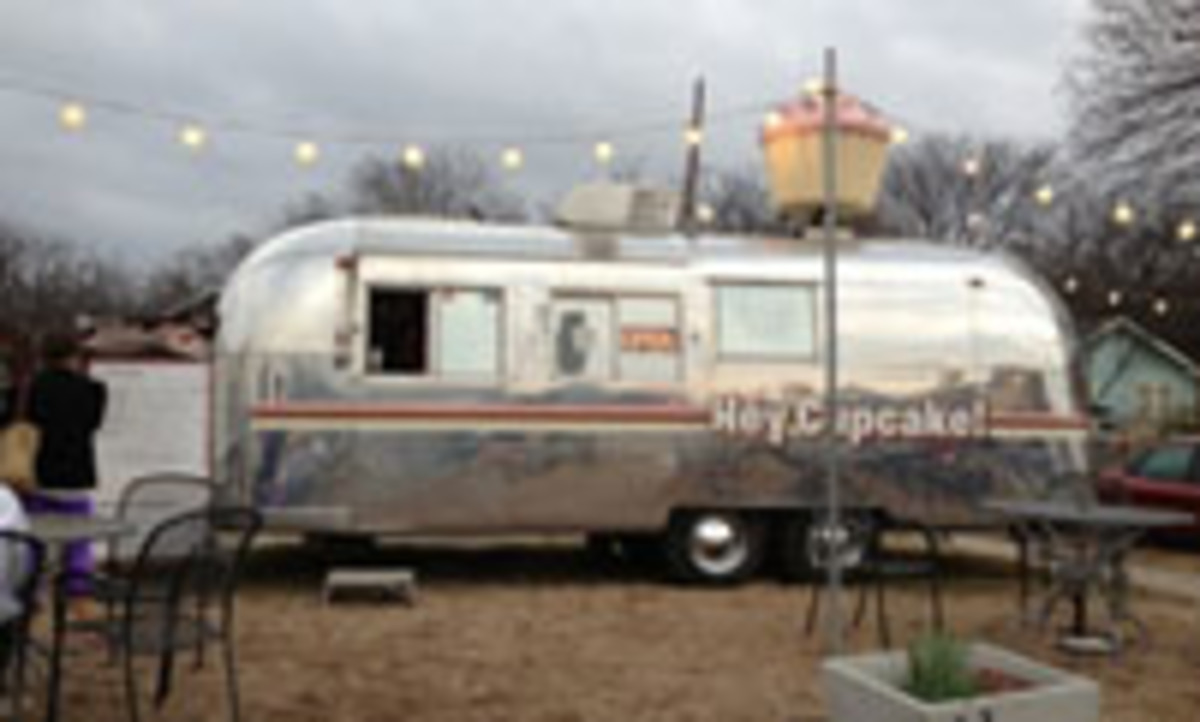 Hey Cupcake!
Rating: 4.5/5
Of all the trailers I visited, this was my absolute favorite. Hey Cupcake has the most notorious cupcakes in town, and of all different flavors. I tried the Red Velvet cupcake, one of my favorite cake flavors, and it was irresistibly tasty. The cake was moist and the frosting was sweet, everything you'd hope for in a cupcake. The prices are low for cupcakes of this caliber, even cheaper than Gigi's Cupcakes in 1890 Ranch. I honestly could not imagine ending my day with a better dessert than one of these fine cupcakes that are so well known.
I consider my trailer park travels a success. I found many unique and marvelous foods that I will, no doubt, have to try again as I revisit downtown Austin.