Football receives state rings
On March 22, 2013 the Cedar Park football team gave truth to the phrase 'Put a ring on it' when they received their 2012 State Champion rings. The team received the rings as a group and opened them together as a team.
For a team that battled their way to the state championships, this was just icing on the victory-flavored cake.
"It's a symbol of a long hard season that ended in success," sophomore linebacker Thomas Hutchings said.
The ring, which takes the shape of a square with a Timberwolf logo in the center, has 14 diamonds on the outer edges. Each diamond is a symbol for each of the victories the team acquired on the road to the state championship.
To the many young men sporting these rings it is a reminder that hard work pays off.
 "It is not as special as the experience but it is a symbol of success," Hutchings said.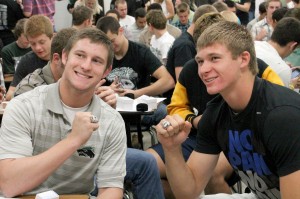 About the Writer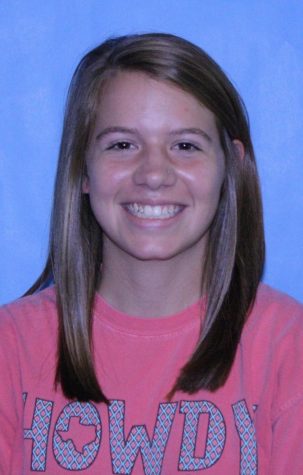 Paige Parks, Writer
Paige "Swaggie" Parks is a junior and second year staffer for The Wolfpack. Born and raised in Cedar Park, she loves the area and its proximity to Austin. Paige is a member of the Fellowship of Christian Athletes and plays varsity softball for CPHS. When she is not playing softball, she drowns herself in homework. She enjoys spending time with her dog, Duncan, and buying him cute sweaters that he refuses to wear. Her favorite teacher is none other than Mrs. Hert, whom she admires. Paige is looking forward to another great year for The Wolfpack.