Girls Basketball Rolls into District with a Strong 12-2 Record
The girls varsity basketball team played their final game before district play against Cibolo-Steele on Nov. 30. Despite losing a close contest, the players were hyped to start off district after a 12-2 record in non district.
Junior point guard Hanna Wheeler has been holding down her spot on this team for two years, and after a severe knee injury, she plans to return this year stronger than ever. On Friday, despite only scoring three points, she dished out a lot of assists.
"It was amazing to see so many fans come out and support," Wheeler said. "Including teachers and seeing our student section full was really cool."  
Senior forward Pujita Shukla had a big game on Friday also. She stood strong on the defensive front all game and she helped put up a fight against Steele.
"We knew the game against Cibolo was going to be hard and we started off playing really well," Shukla said. "Even though we lost, we did so as a team, and we aren't going to let it happen again."
Last year, for the first time in Cedar Park history, the girl's basketball team went undefeated in district play, winning 16 games and being named outright district champs. This year, the team plans to do the same in district play. They started this year with a strong showing, only dropping two non-district losses.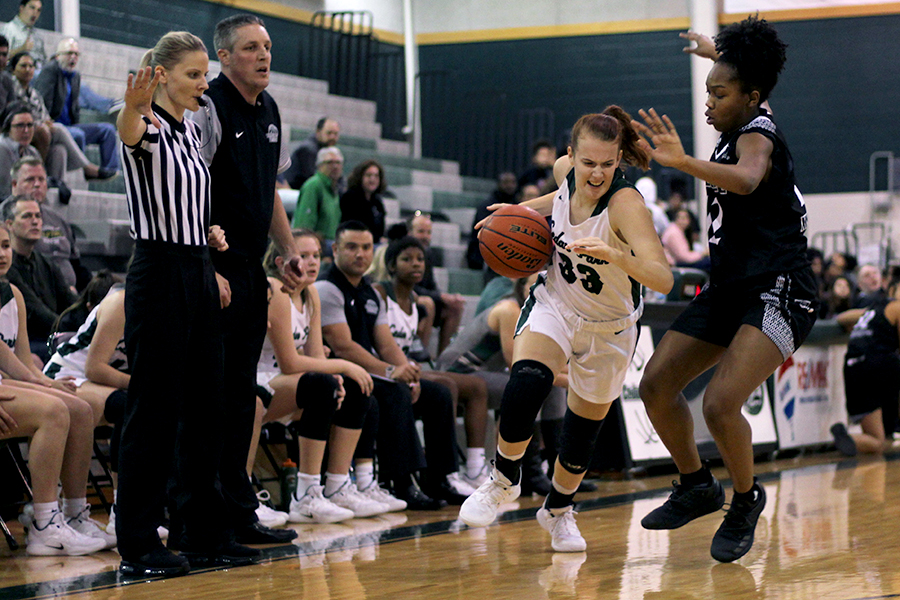 Another familiar face on Friday night was junior Nicole Leff. She was on the varsity team last year, and said she plans to have a strong season once again this year.
"Everyone was super excited," Leff said. "Everyone knew that we had to come out of the locker room knowing to put up a fight and be ready to work. Also, all of the fans we had really helped us play our best."
The players said they are excited to see what the future holds for their district in the 2018-2019 season. 
"I'm excited to play Pflugerville because they will be our biggest competition in district," Leff said. "I'm excited to make another year of history and go 14-0."
The season will be shorter this year, and they hope to have a strong start to district against Marble Falls on Dec. 11 at home, and they hope to conquer their district rival, Pflugerville. on Jan. 8 and Feb. 1.