Lady T-Wolves fall to LBJ
The varsity girls' basketball play-off game against LBJ was a disappointment for Cedar Park. Although the girl's fought hard, the LBJ managed to get the win.
"We really expected to win the game," Coach Mark Myers said. "We thought we would win by ten points or so. LBJ really surprised us with her outside shooting. With a home game and so many fans we just did not take advantage of the situation."
The first quarter started with LBJ and Cedar Park neck and neck, but the quarter ended with LBJ two points ahead, 13 to 11. In the second quarter, LBJ continued to pull ahead. Cedar Park's forward, junior Emily Janek, made a basket in the middle of LBJ's streak, raising the hopes of the crowd. Unfortunately, the girls of LBJ continue to pull ahead, until a 10 point gap separated the teams.
"We had way too many turnovers to be successful and we were four for 15 on free throws," Myers said. "To win playoff games you have to shoot much better from the free throw line."
In the fourth quarter, the score was 45 to 54 when sophomore guard Alle Brittain made a two pointer, raising Cedar Park's spirit's once again. But Cedar Park fell behind again, leaving the final score of the game to be LBJ 62, Cedar Park 53.
"With only one senior we expect to challenge for the district title next year," Myers said. "We have already started our off season program gearing up for 2013-2014."
About the Writer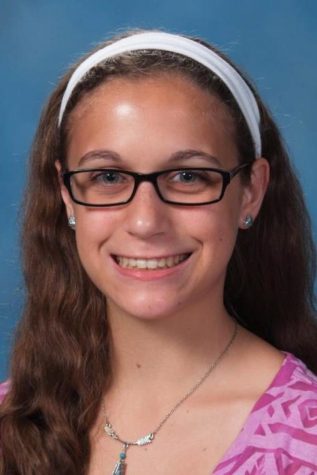 Lizzy Lamm, Writer
Sophomore Lizzy Lamm has always been interested in writing. She started writing creative stories in sixth grade, and created the middle school newspaper in eighth grade for her girl scout silver award project. She continued her love of writing into high school, and this is her second year on the Wolfpack newspaper staff. This year, she is also vice president of the new creative writing club, and secretary of the CPHS book club.