Sprinting to State
Boys, Girls Varsity Cross Country Advances to State
Hang on for a minute...we're trying to find some more stories you might like.
On Oct. 22, the boys and girls varsity cross country team won regional champions in Huntsville, TX, solidifying them a spot at state. This Saturday, the team will compete for a state title in Round Rock at Old Settlers Park.
At the regional meet, the girls' total time was faster than the second place team by nearly five minutes. The boys team won first, beating the second place team by 49 seconds. This will be junior Owen Daugherty's second year going to state.
"Winning regionals for the second time in a row this year was a really satisfying feeling," Daugherty said. "The end of the race is always the most intense and all that was running through my head was 'don't let your teammates down.'"
Daugherty said that advancing to state was a very humbling and eye-opening experience.
"We recognize being able to go as a team is a direct result of all of the work we put in, so we soak it in as much as possible," Daugherty said. "We're all grateful for the opportunity to race against such good competition."
Both varsity teams and JV teams won district Oct. 12, with Daughtery and senior Sophia Roach each scoring the highest in their division, winning the district title for boys and girls.
This is Roach's third time making it to state with her team, and after she graduates this year, she will be joining the cross country team at Northern Arizona University. Being the last time she will compete at state, Roach said that she hopes they finish with a bang. 
"
The realization alone that I'm actually running at state gives me butterflies in my stomach with the biggest adrenaline rush,"
— Nate Maki (11)
"We've been training hard all summer and the school year to get ready for state," Roach said. "My goal and the overall team goal is to do our job and we know that if everyone does their job, we'll get the outcome that we want for state."
The cross country team will continue to practice six days a week, starting at 6:30 a.m., and take Sundays to train on their own. For Junior Nate Maki, who has never gone to state before, he said that it is an honor to be a part of this team going to state.
"It's an unbelievable feeling to finally be able to compete with and be a part of such a hardworking team," Maki said. "The realization alone that I'm actually running at state gives me butterflies in my stomach with the biggest adrenaline rush, but it's what the team and I have worked for and I can't wait to give it my all on the course."
About the Writer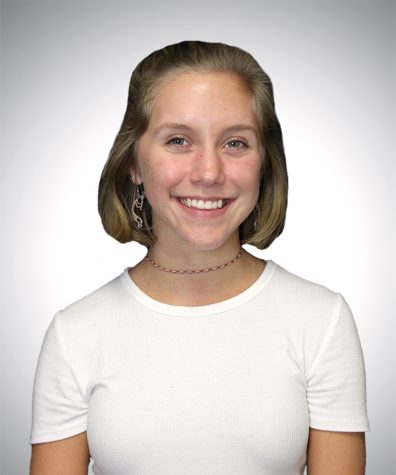 Kieren Garner, Reporter
Kieren is a junior and this is her first year being a reporter for The Wolfpack. She is also a part of the theater program and enjoys writing feature pieces. Her biggest passion is creative writing, and wants to major in it at the University of North Texas. Kieren loves writing, reading, and photography, and is a lover of all things nerdy.