T-Wolves End Regular Season With a Bang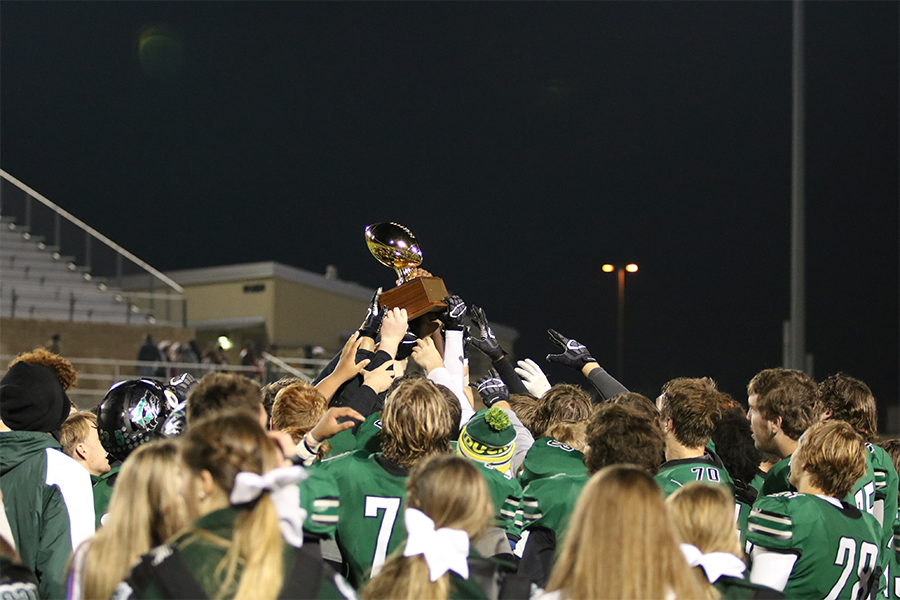 The Timberwolves closed out their 2019 regular season on Nov. 8 with a huge win over the Manor Mustangs, 49-24. The starters only had to play the first half, as the team led 35-10 at halftime.
The Hernandez-Abseck duo continues to be deadly to opposing defenses, as junior QB Ryder Hernandez connected with junior WR Gunnar Abseck on a couple of touchdown passes in the first half.
"I caught the ball and just ran," Abseck said. "I knew the defense would be rallying to the ball so I just took off. The key to our success was just to play our game and that's what we did tonight."
The Black Rain defense had another great showing, as the first-team defense only allowed 10 first-half points. All season long the defense was stout and played a ball-hawking defense that generated a lot of turnovers.
"Everyone is flying to the ball trying to be a play maker," senior DE Ben Bell said. "All year we've focused on the little things and our effort to the ball."
The win gives the Timberwolves the outright district title. All year, the goal was to "Take it Back," meaning take back the district title.
"Our goal was to take it back and we did just that," QB Hernandez said.
The real season begins now as the Timberwolves head to the playoffs. Their first playoff game will take place on Thursday at Gupton vs. McCallum.
About the Contributor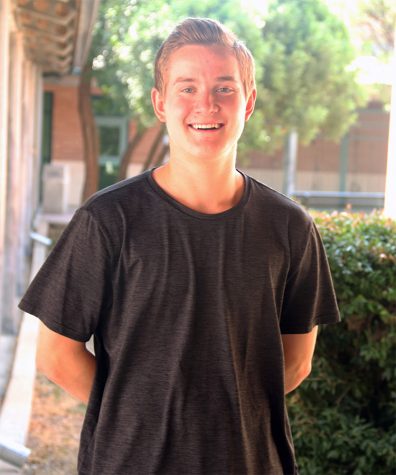 Justin Ballou, Reporter
Justin is a senior and third-year sports reporter on the Wolfpack Staff. Next year, he will be a converged broadcast media major at the University of North Texas. He hopes to start his career with the Cowboys or another sports team in the DFW area. Justin is from Cleveland and is a Browns fan for life.