Timberwolves Victorious in Homecoming Game
Traditionally, the homecoming game is a time where former students, parents and teachers all return to watch their former high school football team in action. The Timberwolves defeated the Rouse Raiders 31-7 in their 2018 homecoming game on Sept. 28.
Both the offense and defense had their highlights, as the offense put up 31 points, and the defense held the Rouse offense to seven. The rain started to fall in the second half, forcing many fans to take cover. The game was not delayed, however. Senior DL Jesiah Whittington said that the weather didn't affect the team's game plan.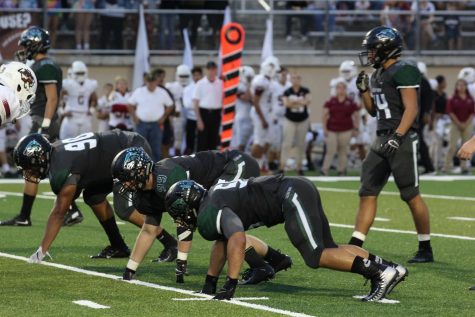 "Our offense did a good job of moving the ball the whole night," Whittington said.
The T-Wolf offense scored 28 of its 31 points in the first half. Senior WR Carson Neel continues to produce impressive stats; he said he had seven receptions for 106 yards and one receiving touchdown. He also rushed for the opening touchdown of the game.
"We knew that if we executed [our game plan] we would come out with a win," Neel said. "We knew what the defense was going to do and when we played fast they couldn't hang with us."
The Black Rain defense held the Raiders' offense to 198 total yards according to MaxPreps. The Timberwolves' defensive linemen were constantly in the backfield creating pressure on senior Rouse QB Ethan Moore. Senior OLB Hutson McGaughan said that the team did a good job of communicating and staying focused throughout the whole game.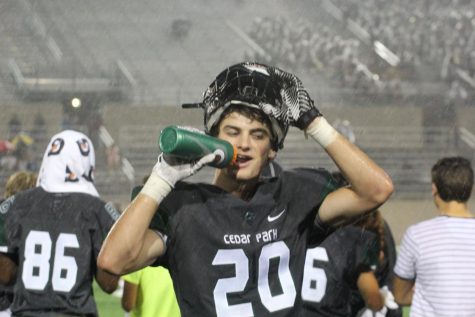 "We were super motivated to come out and play our first district game," McGaughan said. "We came out ready to win and prepared for success."