Bright Future In The Big City
Celebrity Senior Talks High School Career, Future
Four years. That's how long senior Sandra Ziegler has been drill team dancing. She was on the Emerald team her freshman year and as she continued to follow her passion, she earned the title of Captain of the Celebrities dance team this year.
After dancing has consumed most of her life for the past three years, Ziegler says graduating will be very bittersweet.
"I love Celebrities because it is an outlet for me to express myself alongside other girls who love dance," Ziegler said. "I have so much to look forward to with moving to New York. I'm going to be very sad when I leave all of the friends I have made, but I plan to stay in touch with everyone. The years leading up to my senior year have definitely been hard work and lots of time dedicated to the team, but it has all been worth it in the end and I couldn't imagine my high school years without Celebs."
Ziegler was a junior Lieutenant last year and earned Captain this year, which means she was the main leader of the team and helps choreograph and teach team routines while also making quick decisions.
"I love leading even more than I love dance," Ziegler said. "So being Captain has been such an amazing and fulfilling experience."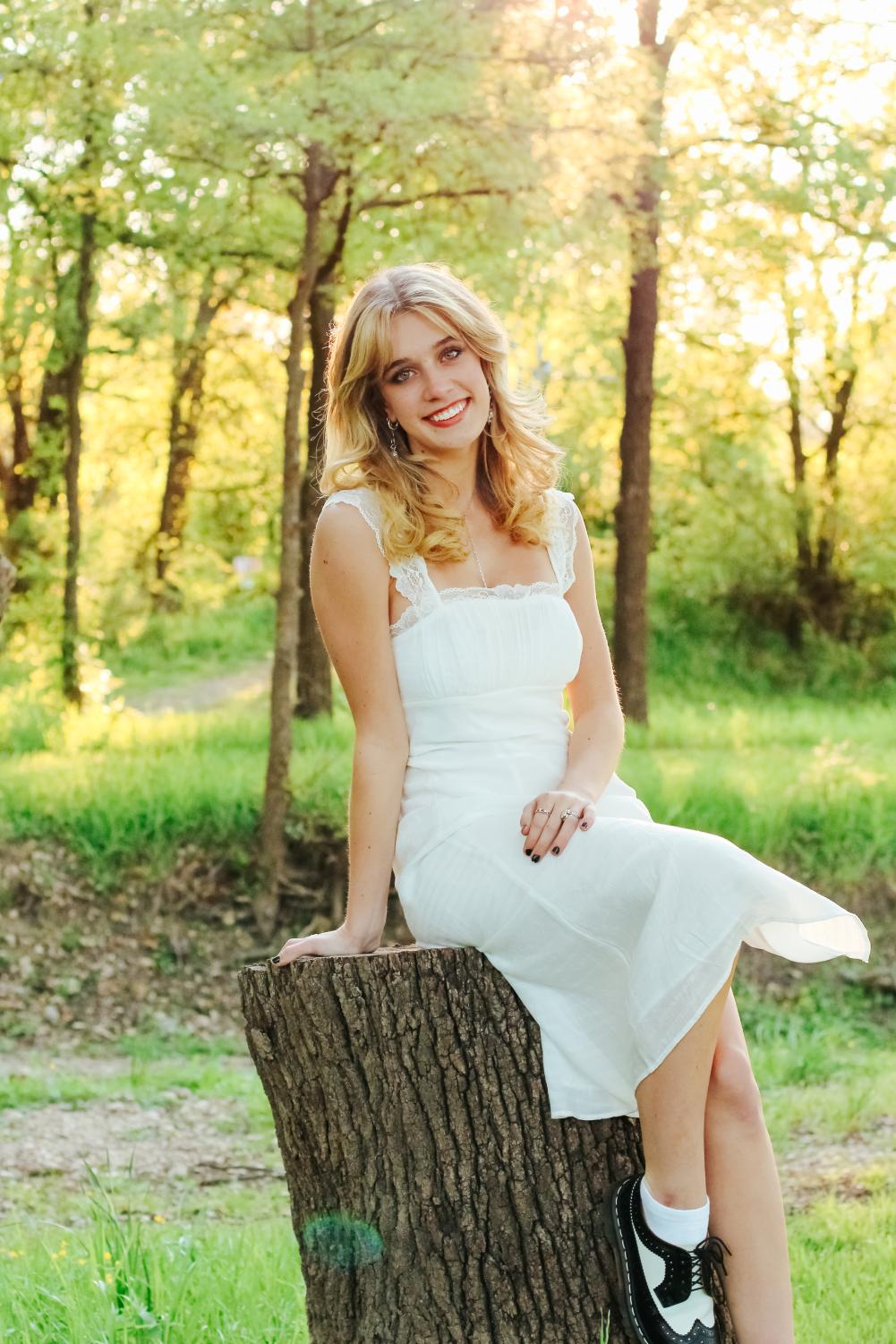 On April 21 and 22, The Celebrities showcased their annual spring show. The show was super successful and the team felt really prepared for this production, according to Ziegler. 
"Our theme was 'Permission To Dance' and we celebrated our 25th anniversary by sharing our love for dance," Ziegler said. "This show was bittersweet because it was out last time dancing alongside each other and that was very hard to become aware of, there were lots of tears. All in all, the show went super well and it was my favorite show throughout the last three years for sure."
Not only has Ziegler been in the Celebrities dance team, she has also been part of Fashion Design for three years. 
"I love it because joining fashion design at the school helped me to find my passion and now I am going to college for fashion design," Ziegler said. " I love that clothing and fashion design can be understood and interpreted by any person regarding their situation and background; it is a universal language that speaks through textures, patterns, shapes and colors. Fashion designers have the ability to utilize those elements and materials in order to share their voices and spark conversations that other people can relate to, learn about, love, and even hate. I focus on sustainability in my studies and hope to create clothing that helps our environment instead of hurting it."
Ziegler is going to attend the Fashion Institute of Technology to study fashion design in the heart of Manhattan in New York. 
"It's so surreal that I will be living in a place I always dreamed about moving to, while studying one of my favorite things, fashion design," Ziegler said. "My long term plans are to become a designer who creates unconventional and Avant Garde garments that can be used as a voice to support sustainability in an industry that so negatively affects our earth. I am so excited to be immersed in the fashion scene of New York City and learn from my surroundings."