Flipping To Fame
Tik Tok is a social media app that most know, and since March 1, senior Aydon Holley's name is getting to be more known across the app.
After starting up his account, Holley began creating and posting short, three to 15-second videos of him doing flips. After posting a certain video, Holley started to gain more followers to his account, which led to his 874.3k follower count today.
"I did a double backflip off of a swing," Holley said. "That's what really blew up. My reaction was just amazed by how many people saw my video."
Holley has even had a meet and greet at Six Flags Fiesta Texas where he was able to interact with his fans, as well as fellow video creators like himself. According to Holley, being Tik Tok famous is fun because he gets to meet a lot of cool and interesting creators.
"My first meet and greet was awesome," Holley said. "I met so many creative people and tons of fans. It's really awesome to know that I have all of this support while creating content."
He said that being a Tik Tok persona consists of hard work such as creating daily videos and editing to keep fans entertained.
"My favorite part of being a Tik Tok persona is just being able to have the opportunities that have been given to me and meeting new people," Holley said. "I make a video every day to try and keep my viewers entertained. I try to make my content as original as possible by doing stunts and flips in almost all of them."
While Holley has surely made himself a spot on the viral Tik Tok app, Holley said that he started making videos as a joke.
"I started the video as I joke, I never really thought anything of it," Holley said. "It just looked like something fun and something that I could do on my own free time. Being Tik Tok Famous has impacted me to put myself out there and be more confident with myself."
After high school, Holley plans on attending Austin Community College to get his basic courses done and see where Tik Tok takes him.
"After Austin Community College I'll be transferring to Texas Tech," Holley said. "I'll study social media marketing as well as many film and editing classes."
About the Contributor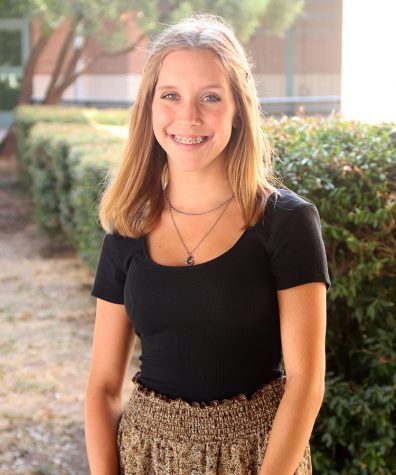 Kieren Garner, Reporter
Kieren is a senior and it is her second year on staff. After high school, she plans on going to UNT or Texas State and majoring in English with a concentration in creative writing and minoring in psychology. She enjoys writing about self care, interesting people, and youth struggles. You can almost always find Kieren reading or writing when she isn't dazing off into space or trying to pass math.