Humans of CP: Aidan Peña
Feet not always on the ground, sophomore Aidan Peña participates in competitive cheer in his free time. Peña got into tumbling through TaeKwonDo when he was four, and when he turned seven, Peña began taking his first private tumbling lessons. Then, at nine years old, Peña decided to change it up, attempting to twist in mid-flip. Although it terrified him taking that next step in his stunting, Peña said he got multiple coaches' help in order to perfect his technique. Through this, he learned that there are multiple ways to approach every problem.
"It was the first time that I had no idea where I was in the air," Peña said. "Multiple coaches had different perspectives for me to combine and fine tune my technique."
Peña and his team at Cheer Station have a final competition at the end of their season. This consists of a two and a half minute routine full of tumbling and stunting. Though cheer gives Peña new opportunities, he says that he does not plan to do it as a career. He says that for him, it is more of a hobby.
"I would rather keep it as a hobby and sport for my youth to keep the memories distant and happy," Peña said. "I don't want to continue to damage my body in the way that I am right now."
About the Contributor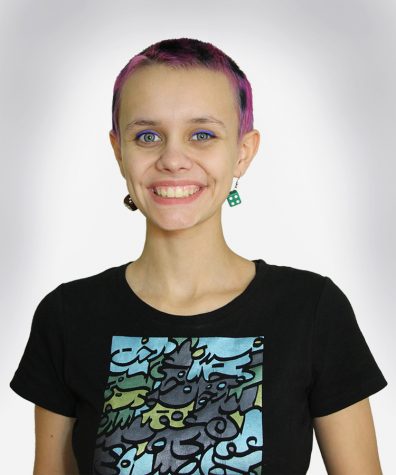 Deana Trautz, Editor-in-Chief
Deana is a senior going into her fifth year of yearbook and second year as Editor-In-Chief of The Wolfpack newspaper. In her junior when she joined the paper, Deana found her passion in journalism and now plans to study it at UT Austin. She loves spending time writing long feature stories, editing articles and improving the look of the site in any way she can. Apart from the paper, Deana loves peanut butter and saving bugs from fatal catastrophe. She also loves making earrings and dying her hair fun colors. If you are looking for Deana, check Lab 7!