Humans of CP: Brandon Breed
With 10 Touchdowns This Season, Senior Reflects on His Contribution
Hang on for a minute...we're trying to find some more stories you might like.
"BREED!!"
"Brandon Breed touchdown machine!"
"ANOTHER BREED TOUCHDOWN!"
It is not uncommon to see such tweets covering a CP student's Twitter feed during a Friday night game. 
Senior Brandon Breed, who has been on the football team since his freshman year, said that his final year on the team has been a crazy experience, yet a rewarding one.
"It's our senior season, so it's pretty cool finally being the ones that everyone looks up to because I can remember when I was just a freshman and sophomore looking up to those seniors," Breed said. "Now it's crazy that we are in that position because I wouldn't think that this time would come so fast."
Even though Breed has scored in every game throughout the season and has helped the team reach its current 7-3 record, it is not the points that matter to him. Breed said he is more grateful for the experience and helping the team out in various ways.
"It feels great," Breed said. "Whenever the ball is thrown my way, I have a role bigger than just catching the ball for my stats. It's just such a good feeling knowing that you helped contribute to the win, not only just from scoring touchdowns all the time, but from all the other little stuff you have to execute in the game. It will definitely be a feeling that is hard to forget."
When Breed is finished putting up points for the football team, he will train to run track in the spring and prepare for college. He said he looks forward to attending college and earning his degree.
"I will definitely miss the game even though I have been playing all my life," Breed said. "It will finally be nice to sit back and relax."
About the Writer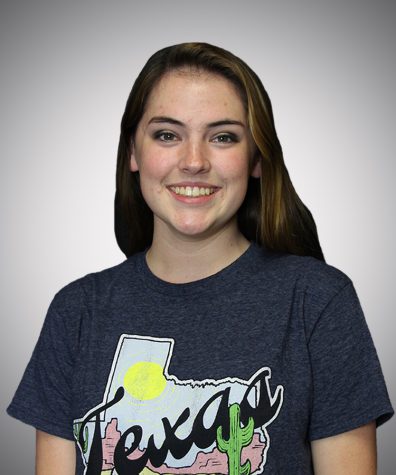 Addy Bates, Reporter
Addy Bates is a junior and a first year staff member. In addition to being a reporter for the Wolfpack, she also is apart of the Wolfcast Staff and is captain of the Cedar Park Bowling Team. She enjoys writing about sports and entertainment. As an avid sports fan, she enjoys attending Astros games and keeping stats for the Cedar Park Baseball Team. She plans on bowling in college and plans on majoring in journalism, sports journalism, or broadcast journalism.